56 Gambling Machines Seized by the MGCB from a Storefront in Flint, the Taylor and Allen Park Gas Stations, and Redford Township
1.9K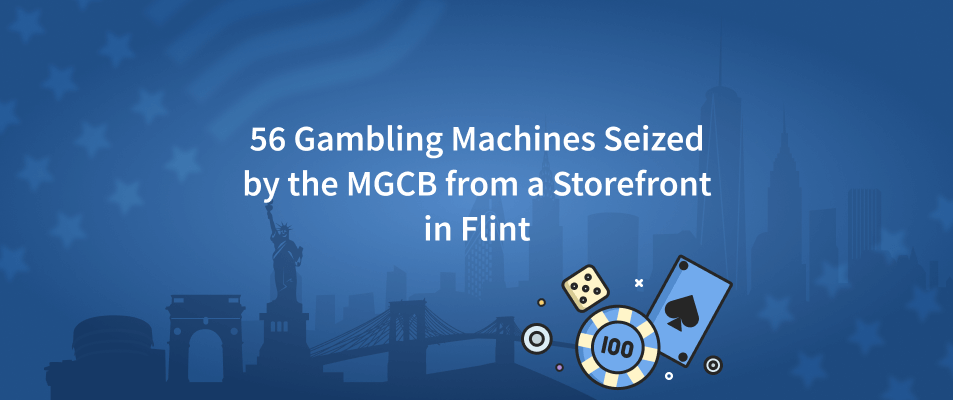 During searches on September 28 and 29, investigators took possession of 56 gaming machines and more than $12,700 in suspected illicit gambling winnings in the Flint region. The four searches were connected to various collaborative investigations conducted by the Michigan Gaming Control Board and the Michigan Department of Attorney General.
Investigations focused on potential unlawful gambling at the gas stations in 25845 Eight Mile Road, Redford Township, 8808 Pelham Road, Taylor, and 19350 Ecorse Road, Allen Park. The Hot Spot, the fourth site, is a retail space in Mundy Township, close to Flint, at 5542 Fenton Road. Each gas station had one gambling machine removed by investigators, while the Mundy Township shop had 53 devices.
According to Henry Williams, the executive director of the Michigan Gaming Control Board, the organization has noticed an increase in the number of complaints regarding alleged illicit gaming and values the assistance provided by residents who use the tip line. The MGCB closely collaborates with local law enforcement authorities to look into alleged illicit gambling establishments since they lack the safeguards offered by legal, regulated gaming and can encourage crime in communities.
On September 28, devices were confiscated from gas stations in Redford Township, Taylor, and Allen Park, including one slot-style gambling device and two so-called "coin pushers." A player inserts quarters into a coin-pusher machine in the hopes that quarters or paper money will be pushed out the front edge of the game's platform and into a tray where they can be then collected. The owner of the machine also earns money from the coins the machine gathers. State agents seized $290 from the slot-style gambling machine and $3,295 from the coin-pusher devices.
Customers were allegedly given the chance to play casino-style games at the shop in Mundy Township in exchange for spending their money on pricey food and goods. By making purchases, customers supposedly received free gameplay, and those who won were given cash prizes. When search warrants were carried out at the Mundy Township business on September 29, a total of $9,141 in allegedly gambling-related cash was taken.