The Michigan Gaming Control Board Encourages Nonprofits to Host Millionaire Party Events; $4.9 Million in Event Profits Went to Charity in 2022
566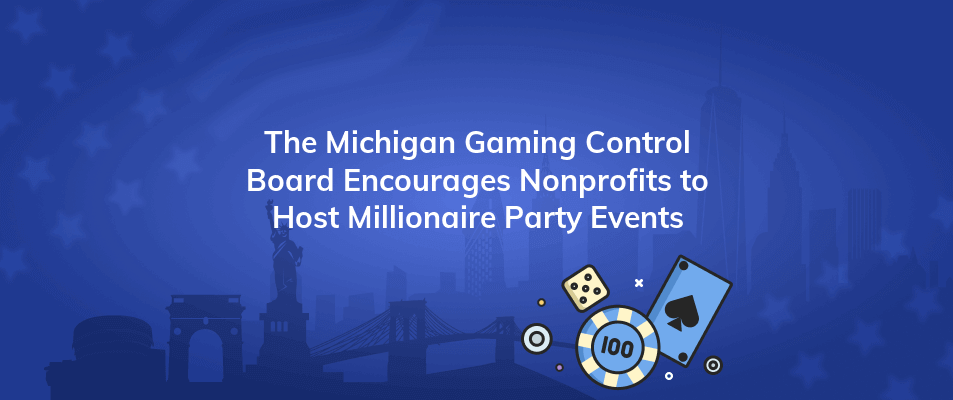 As organizations recovered from pandemic-related issues in the past three years, charitable poker events authorized by the MGCB in 2022 generated approximately $4.9 million in net profit for qualified MI charitable organizations. The projected $67.9 million in chip sales at nearly 1,400 licensed fundraisers in 2022 fell just short of the $72.4 million in chip sales in 2019. In addition, from 2021 to 2022, there were 137% more licensed events.
According to Henry Williams, executive director of the MGCB, philanthropic groups are urged to take into consideration organizing Millionaire Parties to raise money for good purposes. To help leaders of organizations better understand how to meet the requirements and submit an application for licenses, the agency provides tools for charity, including a useful video guide. The staff will also visit live events, provide charities comments on their events, and information to help charity leaders during the licensing and application process.
A Millionaire Party is a charity gaming event that is permitted by the state's Bingo Act, where bets are put on games of chance often connected with a gambling casino, but poker is typically the most popular game. Participants may also utilize chips or fake money.
The Millionaire Party section of the MGCB website provides details on the several categories of organizations that qualify, including those that are frequently exempt under section 501(c) of the Internal Revenue Code, as well as application forms for organizations to fill.