Everything You Want to Know about Tribal Casinos in Michigan
528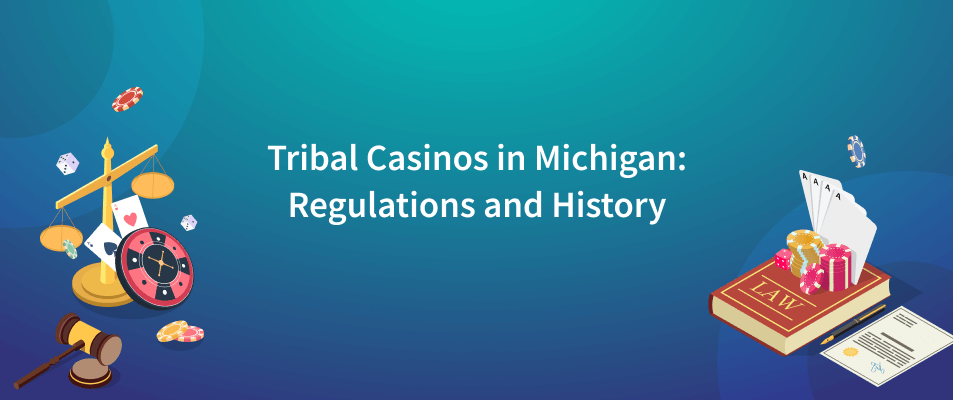 There are 23 Indian casinos in Michigan, in addition to three privately-owned casino enterprises in Detroit. These Native American sites are subject to different rules and regulations than the commercial casinos, as we'll explain later in this guide. We'll also talk about the origins of tribal casinos in Michigan and reveal exactly how such businesses are regulated. From the different regulatory frameworks for commercial and tribal sites, to how an Indian casino pays taxes. But before we go any further, let's first explain the difference between commercial and Native American casinos in Michigan.
Simply put, commercial casinos (Detroit casinos, in this case) are owned by private individuals or corporations, usually as part of a wider entertainment complex, like a resort. These commercial properties are subject to standard state regulation. But a tribal casino is built on Native American lands and, as such, is treated differently.
Legal and Regulatory Framework for Michigan Tribal Casinos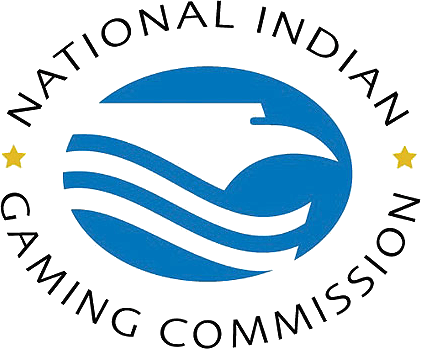 As part of the Indian Gaming Regulatory Act (IGRA) passed by Ronald Reagan on October 17, 1988, the National Indian Gaming Commission was created. The primary role of this body is to regulate all gaming taking place on tribal lands, while also protecting these casinos from exploitation.
In order for a tribe to operate a casino under the IGRA, they must first be recognized by the federal government. At the time of writing, there are 573 sovereign tribal nations recognized in the USA, including 12 Michigan Indian reservations.
Tribes in the Great Lake State have agreements with the local government, known as compacts. These dictate what a tribe may and may not do in a casino on their lands, including the type of games permitted. But they also set out the revenue share agreements and other operating conditions, including responsible gambling requirements.
Michigan Tribal Compacts
Since the passing of the IGRA, three sets of tribal-state gaming compacts have been agreed. The first compact was arranged in 1993, under which the following tribes were allowed to operate casino gaming:
Bay Mills Indian Community
Hannahville Indian Community
Grand Traverse Band of Ottawa and Chippewa Indians
Keweenaw Bay Indian Community
Lac Vieux Desert Band of Lake Superior Chippewa Indians
Saginaw Chippewa Indian Tribe
Sault Ste. Marie Tribe of Chippewa
All of the casinos in Upper Michigan operate under the 1993 compact. Later, the 1988 compact was agreed with four more tribes on the lower peninsula:
Little River Band of Ottawa Indians
Little Traverse Bay Band of Odawa Indians
Nottawaseppi Huron Band of Potawatomi Indians
Pokagon Band of Potawatomi Indians
And finally, a compact from 2007 permits the Gun Lake Band of Match-E-Be-Nash-She-Wish Band of Potawatomi Indians to operate. This particular compact requires participants in Class III gaming to be 21 years of age. All prior agreements allow players to gamble from the age of 18.
Gaming Classes
There are three gaming categories within the tribal game framework:
| | |
| --- | --- |
| Class I | These are traditional Indian games with prizes of minimal value, usually connected to ceremonial events. |
| Class II | Any card games permitted by the state, excluding banker games like baccarat and blackjack, as well as bingo. |
| Class III | Anything not categorized as Class I or II falls into this bracket, including roulette, craps and lucky wheel games (slots). |
Michigan Tribal Gambling Revenue Sharing and Economic Impact
As per the agreed compacts, tribes must share 2% of their gaming revenue with local government units. According to figures published in April 2023, the tribal casinos have contributed over $614 million since commencing operations in 1993.
Approximately $30 million is raised every year in this fashion, with the Saginaw Chippewa tribe contributing a little over one-fifth of that figure alone. The Nottawaseppi Huron Band of the Potawatomi are not far behind, having raised just under $6.2 million in 2022, for example.
Those sites operating under the 1998 compacts must also pay between 8% and 12% of their annual net win to the state. Of the 1993 compacts, only the Keweenaw Bay and Hannahville communities pay additional state revenues. The former contributes 8% of revenue to the Michigan Economic Development Corporation and Michigan Strategic Fund. While the latter provides between 2% and 7% to those same bodies.
Just under $52.8 million was paid into the Michigan Strategic Fund by tribal casinos in 2022 alone.
Economic Benefits
These contributions offer an especially important revenue stream to tribal governments, which in turn benefits the local economy. Not only through investment in schools, health and general infrastructure, but the casinos themselves have created plenty of jobs. Approximately 38,000 people are employed by Michigan's 26 casinos, all of whom pay income tax.
In total, it's thought that casino gaming benefits the state to the tune of $6.3 billion annually. And given that just three of Michigan's casinos are not on tribal lands, the impact of Indian casinos is clear.
Responsible Gambling in Tribal Casinos
The Michigan Gaming Control Board (MGCB) requires commercial casinos in the state to offer a self-exclusion program. However, no such obligation exists for those found on Indian reservations, with the exception of the one tribe operating under the 2007 compact. But despite the lack of a legal requirement, most do offer such a program voluntarily, including self-exclusion programs in Michigan tribal casinos and responsible gambling resources.
Similarly, the three commercial casinos in Detroit are required to contribute funds to help combat problem gambling and assist affected players. In fact, $2 million annually is deposited into a Compulsive Gaming Prevention Fund. But again, the tribal casinos are not required to pay into such statewide programs.
It's technically legal to play Class III games at 18, depending on the compacts involved. Yet despite this, all tribal casinos are restricted to 21 year old players. This is most likely due to the fact that all sites offer alcohol and the legal drinking age in Michigan is 21. Some Indian casinos in the Great Lake State offer free or discounted alcoholic drinks to players.
The History of Tribal Casinos in Michigan
Although the IGRA came into effect in October 1988, legal tribal casinos didn't appear in Michigan until 1993. Let's take a look at the history of Native American casinos in the Great Lake State.
1981
The Keweenaw Bay Indian Community drafts the first framework for regulated casino gaming and bingo games begin.
1983
Fred Dakota opens The Pines, the first Indian casino in the state, which proves a hit.
1985
The Pines is forced to close after a ruling that the tribal law does overrule state law, where gambling was not permitted.
1988
The Congress passes the IGRA to properly manage the relationship between states and tribes.
1993
The first compacts are signed, granting seven tribes the right to operate casino gaming in Michigan for up to 20 years.
1998
Further compacts are agreed, allowing four more tribes to operate casino.
2007
The last compact is agreed with the Gun Lake Band of Match-E-Be-Nash-She-Wish Band of Potawatomi Indians.
2019
Online casino games are given the go ahead, along with sports betting.
In Summary
Since the first legal tribal casinos opened in 1993, their importance to Michigan's economy cannot be overstated. The earliest attempts to open casinos on Indian lands came in the early 1980s, out of desperation at the time of a crippling recession. But today, both the casino industry and the wider Michigan economy are booming.
The vast majority of casinos in the Great Lake State are tribal – 23 out of 26, in fact. The three exceptions, all found in Detroit, fall under the control of the Michigan Gaming Control Board. But tribal casinos are regulated by the National Indian Gaming Commission.
FAQ
How many tribal casinos are there in Michigan?
There are 23 tribal casinos in Michigan. The Great Lake State has a total of 26 land-based casinos, three of which are commercially owned. All three commercial casinos are located in Detroit, while you can find the majority of Indian casinos in Upper Michigan.
How are Michigan tribal casinos regulated?
There are two regulatory bodies in the state. The main authority is the Michigan Gaming Control Board. But the National Indian Gaming Commission is an older body, responsible for tribal casino licensing and regulation.
Do Indian casinos pay state taxes in Michigan?
No. Indian reservation casinos benefit from more favorable operating conditions than private enterprises. Commercial casinos pay a graduated tax of 8.1% to 19% on GGR, but the law is different for tribal gaming. The Indian Gaming Regulatory Act (IGRA) allows tribes to agree their own compacts with the state, negotiating revenue share agreements and other fees.
Are there any tribal casinos in Detroit?
No, there are no tribal casinos in Detroit. There are three commercial casinos: MotorCity Casino, MGM Grand and Greektown Casino. These are privately owned enterprises which have nothing to do with Native American tribes. When opened in 2000, Greektown Casino was controlled by the Sault Tribe of Chippewa Indians, but it was sold in 2008.
What is the best tribal casino in Michigan?
While personal preference is always going to be a factor, one Indian reservation casino in New Buffalo consistently proves popular with guests. The Four Winds Casino at 11111 Wilson Road offers over 3,000 slots and table games, as well as poker.
Which tribe has the most casinos in Michigan?
The Sault Ste. Marie Tribe of Chippewa operates five casinos in Northern Michigan, under the Kewadin Casinos brand.
Is smoking allowed in Michigan tribal casinos?
11 of Michigan Indian casinos are smoke-free, while the rest allow smoking at the gaming floor. You can learn more about smoking rules in MI casinos in our Michigan casinos smoking guide.
What are the most popular Northern Michigan casinos?
If you are heading north, check out Ojibwa and Kewadin casinos — these are some of the most popular MI Indian casinos among players in this part of the state.
Are all casinos in Michigan Indian-owned?
No. While most of the casinos in the state are tribal, there are three commercial casinos in Detroit — MotorCity, Greektown, and MGM Grand Detroit.