Michigan Operators Disclose Combined November Gross Receipts of $186.27 Million
1K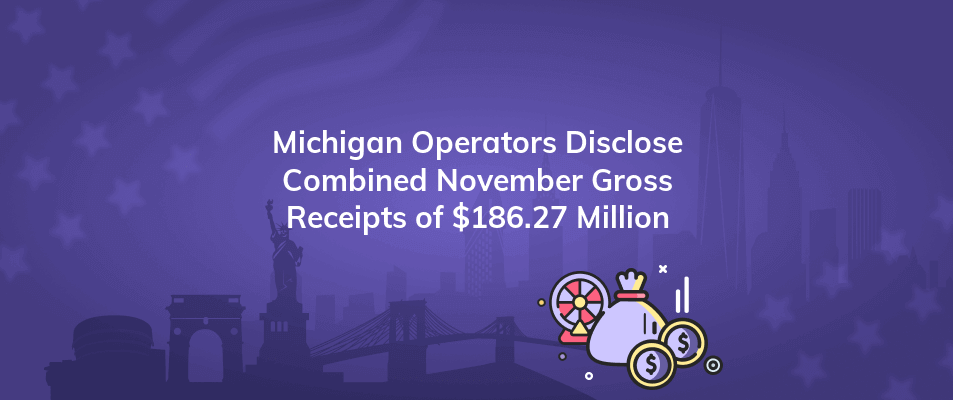 Online gambling and sports betting gross receipts totaled $186.27 million in November, according to Michigan tribal and commercial operators. In comparison to October's earnings of $190.2 million, receipts decreased by 2.1%.
Gross online gaming revenue reached a record $145.43 million in November in Michigan. The previous monthly online gambling revenue record of $141 million was reached in October 2022. Gross gaming sales increased by 3.2% from October to November.
Gross sports betting revenues fell by 17% to $40.84 million from $49.2 million in October.
Online gaming revenue and online sportsbook revenue together totaled $156.57 million, with online gaming revenue coming in at $130.91 million and online sportsbook revenue at $25.66 million, respectively. When compared to October figures, monthly adjusted gross revenues from online gaming increased by $4.2 million, or 3.4%, while adjusted gross receipts from online sportsbooks decreased by $6.1 million, or 19.3%.
Online gambling adjusted gross revenues increased by 35.9%, or $34.6 million, compared to November 2021, while online sportsbooks adjusted gross receipts decreased by $25.5%, or $8.8 million.
In November, the operators paid $28.7 million in payments and taxes to the state of Michigan, which included:
$27.1 million in online gambling fees and taxes
$1.6 million in fees and taxes for online sports betting
In November, the three casinos in Detroit reported paying the city $8.2 million in gambling taxes and fees for municipal services, which included:
$7.4 million in fees and taxes related to online gaming
$764,235 in fees and taxes from online sports betting
Tribal casinos reported paying the governing bodies $3 million in taxes.
A total of $1.3 billion in adjusted gross revenues from online gaming and $188.8 million in adjusted gross revenues from online sports betting were generated in the first 11 months of 2022.