Online Casinos and Sportsbooks Operators in Michigan Disclose Combined September Gross Receipts of $176.5 Million
1.3K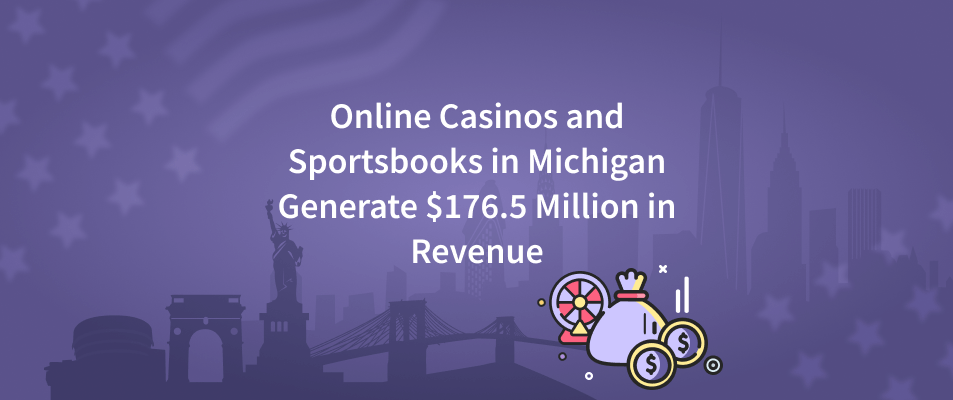 Gross online gaming and gross online sports betting revenue amounted to $176.5 million in September, according to Michigan commercial and tribal operators. When compared to August's figures of $154.9 million, this is an increase of 14%.
Gross revenue from online gambling fell 1.7% from August's $130.9 million to $128.7 million in September. Gross sports betting revenues increased by 99.3% to $47.8 million from $24 million in August.
Online gaming and sports betting combined to generate adjusted gross revenues of $143 million, of which $115.8 million came from gaming and $27.2 million from betting on sports. In comparison to August figures, monthly online gaming adjusted gross revenues decreased by $1.7 million or 1.5%, while online sports betting adjusted gross receipts rose by $11.1 million or 68.9%.
Online gambling adjusted gross receipts went up by 25.5% from September 2021 to September 2022, while internet sports betting increased by $27.2 million.
Total online sports betting handle increased by 66.6% to $364.5 million from $218.8 million in August. In September, the operators paid $25.6 million in taxes and payments to the state of Michigan which included:
$24 million in gaming-related taxes and fees;
$1.6 million in taxes and fees for online sports betting.
The three casinos in Detroit reported paying the city of Detroit $7.1 million in September in the form of gambling taxes and fees for municipal services, including:
$6.3 million in taxes and fees related to online gaming;
$759,345 in taxes and expenses on online sports betting;
$2.8 million in taxes from tribal operators.
Online gambling and sports betting combined to generate adjusted gross receipts of $1 billion and $131.4 million, respectively, in the first nine months of 2022.
There are now only 14 online gambling providers after one tribal casino stopped operating in September. Sports betting on the internet was available from a total of 15 commercial and tribal providers.