A Bridgeport Township Search Results in Several Gaming Machines, Thousands of Dollars in Cash, and More than $180,000 in Gift Cards Seized
133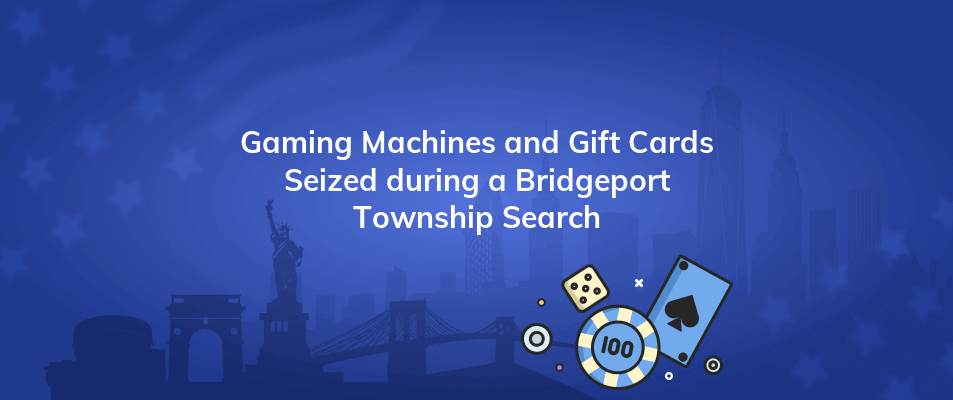 Following a joint investigation by the Michigan Department of Attorney General and the Michigan Gaming Control Board (MGCB), which resulted in the confiscation of six slot-type gaming machines, four of which were Nudgemaster machines, 11 computers, $6,306 in suspected gambling proceeds, and $182,430 in Simon Giftcards, state investigators executed two search warrants on Wednesday, October 18.
In collaboration with the Bridgeport Township Police Department, the Genesee County Sheriff's Office, the Liquor Control Commission, and special agents from the Department of Attorney General, the authorities carried out two searches: one at the PlayStation Bar and Grill, situated at 6154 Dixie Highway in Bridgeport Township, and the other at house in Goodrich connected to the PlayStation's proprietor and Universal Video, Inc., a recognized provider of Nudgemaster machines.
An anonymous tip from a concerned individual who saw Nudgemaster casino-style gaming machines at the PlayStation Bar and Grill and believed illicit gambling was being performed there sparked the searches in Bridgeport Township and Goodrich. After looking into it, MGCB employees discovered that some of the gambling machines that resembled video slots had stickers that said "Property of Universal Video" on them. This prompted them to ask for a second search warrant at the owner's home of the PlayStation and at Universal Video, Inc.
Regarding public safety and consumer protection, Michigan Attorney General Dana Nessel said that the department collaborates closely with the Michigan Gaming Control Board to shut down illicit gaming enterprises. In addition to taking money away from the government and educational institutions, illegal gambling enterprises may be dangerous for the surrounding communities since they often draw other kinds of criminal activity.
The proprietor of the PlayStation Bar and Grill formerly controlled the Nudgemaster Café in Grand Rapids, which was served with a cease-and-desist letter in October 2019. Following the execution of the search warrants in Bridgeport and Goodrich, no one was arrested.