Exclusive NetGaming Slot Titles Come to BetMGM Michigan Online Casino
182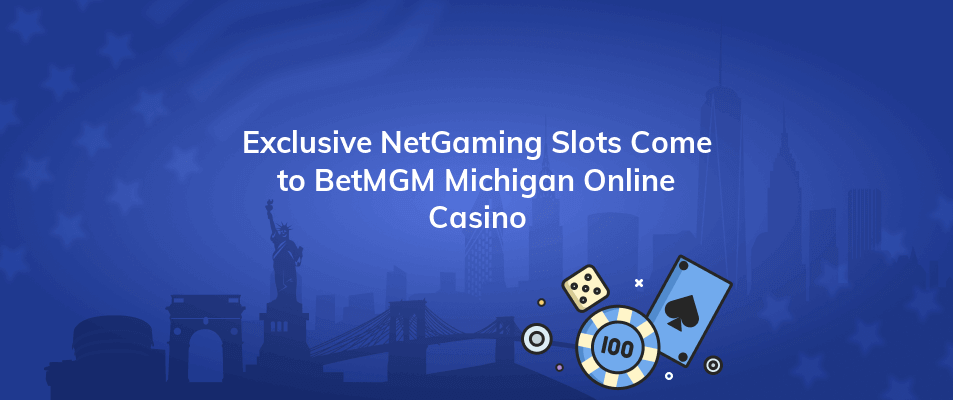 There is no denying the success of BetMGM Michigan in the online casino market. As the clear market leader in the region, BetMGM was able to turn a profit in the second quarter of this year. Currently, BetMGM has made a commitment to extend its extensive gaming product by providing players in Michigan with some new and exciting exclusive games.
The unique slot games will be added to BetMGM's Michigan online casino via a new relationship with NetGaming.
It's a good addition to the state's resume and BetMGM seems to be very proud of the new deal.
New Exclusive NetGaming Slots at BetMGM Michigan
The goal of BetMGM, according to Oliver Bartlett, Director of Gaming, is to provide gamers with more options and the most exciting, current, and unique content on the market. The company is happy to be collaborating with NetGaming, he said, since they offer a diverse selection of games that will interest BetMGM's patrons in Michigan and beyond.
Although BetMGM Michigan now has exclusive access to NetGaming, future plans aim for the collaboration to spread to more states. At the moment, some of the notable games by NetGaming added to the BetMGM's roster are:
Skulls Gone Wild;
3 Wild Jokers;
Shelby Online Video Slot.
BetMGM was already the state's top casino in terms of games provided. With the addition of the NetGaming library, BetMGM Michigan can now offer its customers more than 1,500 games.
While holding 27% of the national online casino revenue market, BetMGM has 36.1% of the market in Michigan.