Huge Non-Gaming Project by Gun Lake Tribe Will Support Casino Indirectly
1.2K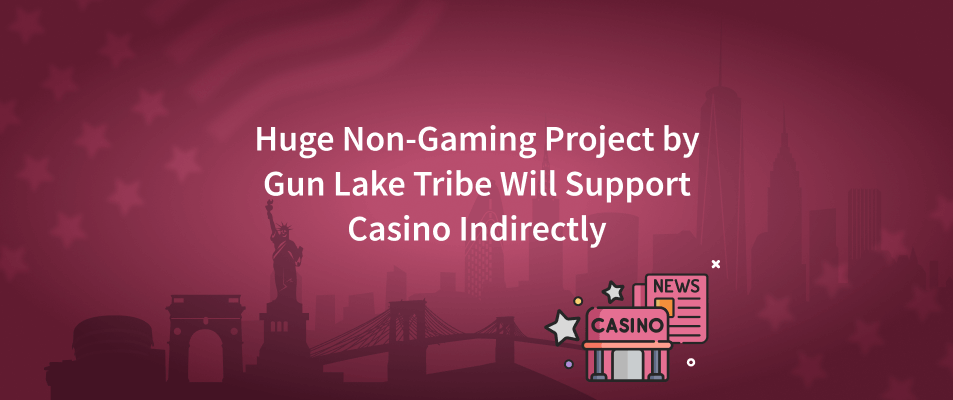 An expansion worth $300 million is taking place at the Gun Lake Casino, MI. The Pottawatomi Indians' Match-E-Be-Nash-She-Wish Band, sometimes referred to as the Gun Lake Tribe, is also interested in a venture unrelated to gaming to the north of the site.
The tribe intends to develop a retail, healthcare, housing, and manufacturing sector on hundreds of acres to the north of the casino.
The project's appearance and feel are still being planned, according to Bob Peters, Gun Lake Tribe Chairman. He pointed out a few potential synergies between the new developments and Gun Lake Casino.
The Gun Lake Tribe unveiled a new hotel as part of the plan to expand the casino in April 2021. From the lower spa and conference room to the top concierge floor, the new hotel will rise 192 feet tall and include fifteen floors. The project should be complete by 2025. The tribe believes that the new project will increase local tourism.
The casino's current location is on a 140-acre tract that is just north of 130th Avenue. For the tribe's reservation, the federal government holds this in trust. The additional lots that the Gun Lake Tribe has along the corridor are legally its property. However, the tribe will ask the Bureau of Indian Affairs at the U.S. Department of the Interior to put as much of that land into trust as is feasible.
Gun Lake Investments, the tribe's non-gaming development division, has started a planning phase that is going to take around 6 months. It will choose how to use the area and where to put infrastructure based on its priorities.