Little River Casino's Gaming Floor Undergoing HVAC Replacement April 11-12
914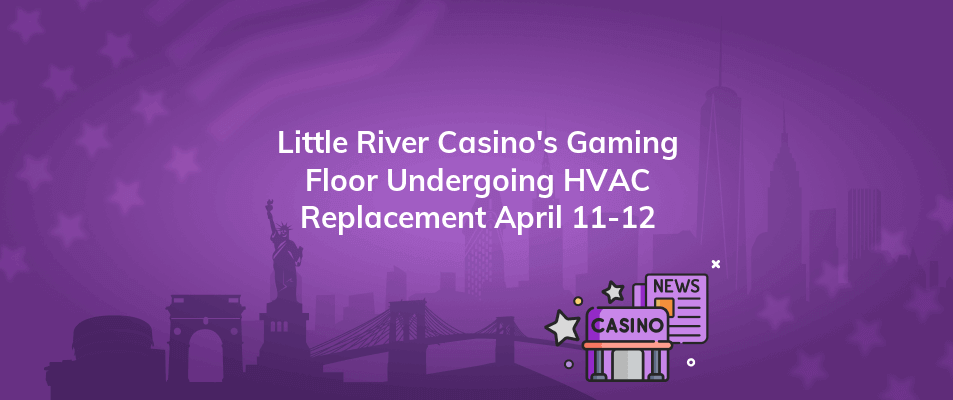 To execute rooftop HVAC upgrades, Little River Casino, the offline partner of BetRivers Michigan, will close its gaming floor on Tuesday, April 11, and Wednesday, April 12.
The Manistee casino's website states that every day between the hours of 7 AM and 7 PM, all gaming activities will cease. Two big HVAC units on the roof will be updated to ensure that the visitors continue to be comfortable.
The River Rock Sportsbook & Restaurant will also be closed during that period, in addition to the gaming floor. Nonetheless, both the hotel and Rapids Cafe will be open. Call 888-568-2264 if you have any inquiries from visitors.
The website mentions that, in the event of bad weather, the shutdown may be postponed until later this week.
Little River's Gaming Floor Will Be Closed Temporarily Due to an HVAC Replacement
During the epidemic, increasing air filtration and ventilation in high-occupancy buildings became a top concern almost everywhere.
Several casinos in Michigan have brought back smoking areas on their gambling floors. There are permitted smoking areas in Little River.
It might just be an outdated HVAC system in need of an overhaul. No explanation was provided on the website, and a request for comment was left unanswered.