MI Online Gambling Revenue Hits $1.4bn in the First Year of Operation
1.9K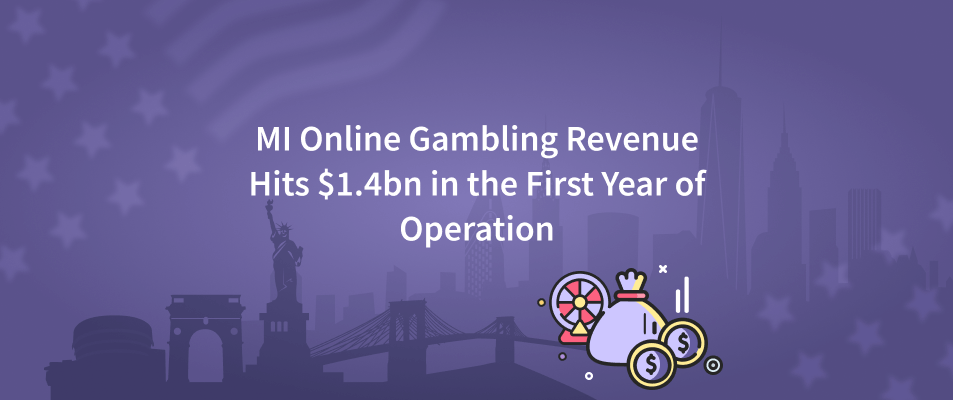 Michigan's online gaming and betting market has generated $1.4bn since its launch on 22 January 2021.
According to the MGCB report, players have bet $3.7bn through the state-licensed applications. After paying out the wins, gambling operators retained $1.4bn of gross revenue — $1.1bn from online gaming and $292.m from online betting.
After all the adjustments and deductions, gross receipts amounted to $1.1bn, with $110.6m coming from sports bets and the rest — from online casino games.
As a result, the state of Michigan has obtained $208.9m of tax revenue, with $201.6 of them brought by online casinos and $7.2m more coming from sports betting taxes.
Detroit city has received $59.3min taxes from the three commercial casinos — MGM Grand Detroit, Motor City, and Greektown. $55.2m of the amount was brought by online gaming, $4m — by sports betting and related fees.
An additional $22.3m was paid to the state government by tribal casino operators.
2021 ended with $156.5m revenue generated in December by MI casino and sports betting operators, which is 3.2% less than November revenue. The total handle in December, however, increased by 2.3% and totaled $484.6m. Online gambling hit a new record and generated $121.7m in revenue in the last month of the year.