Michigan Donated $365 Million in Gambling Taxes to Schools Throughout FY 2022
878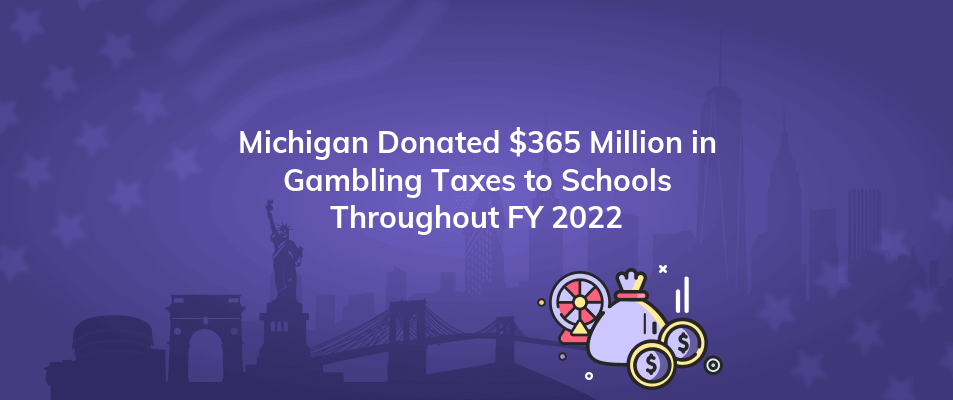 The Michigan School Aid Fund has received close to $365 million in taxes from Detroit casinos, mobile gambling, and retail sports betting in the fiscal year 2022 (from October 1, 2021, to Sept. 30, 2022), according to the state's gaming regulatory board.
The three casinos in Detroit brought in close to $1.3 billion in non-sports wagering revenue in 2022, a slight decrease from the year before. Moreover, MotorCity Casino, MGM Grand Detroit, and Greektown Casino finished the year with $108.3 million in combined revenue for December, an increase of 8.4% from the month before. The majority of the state's gaming tax income comes from the three retail casinos.
While taxes from fantasy sports and mobile betting are paid to the School Aid Fund at the end of the fiscal year following necessary allocations, taxes from casinos and retail sports betting outlets are transferred directly to the fund every month. In the calendar year 2022, casino gambling taxes brought in $101.8 million, while retail sports betting taxes brought in an additional $711,000 for the School Aid Fund.
According to Henry Williams, executive director of the MGCB, education funding is essential for the growth of Michigan's future workforce. Williams said that he and his MGCB coworkers are happy to contribute to supporting Michigan schools by collecting gambling taxes from legal, regulated gaming.