Michigan Online Gambling Industry Performs Dismally in Revenue Generation
1.9K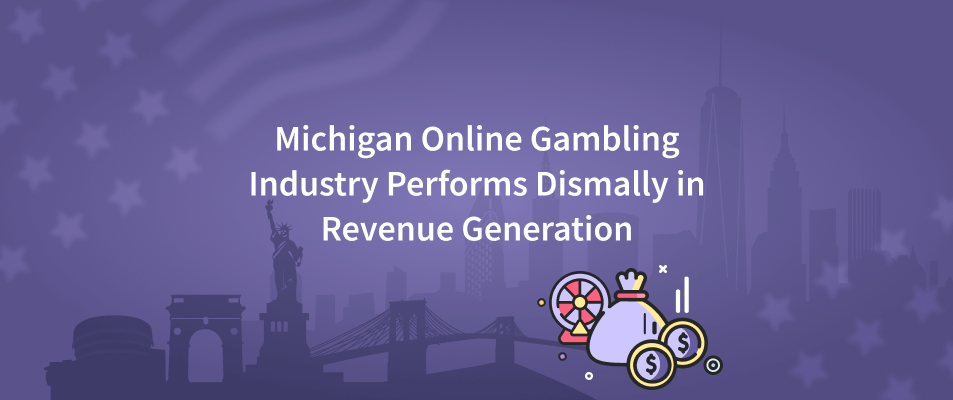 With $114.3 million in income earned in May, the Michigan Gaming Control Board (MGCB) announced a 0.8 percent decrease from the previous month, marking the second consecutive month of reduced online gaming revenue.
Michigan online casino income was stagnant at $94.9 million in May, but online sports betting revenue reduced to only $19.5 million last month – a 4% drop from April's total of about $20 million dollars.
In May, online casino spending stayed flat at $94.9 million, despite Michigan's sports betting handle being much higher at $237.6 million, down 4.9 percent from the $249.9 million wagered in April and the lowest full monthly total since the market opened in January.
In May, the state collected $18.1 million in online casino taxes and $615,153 in online sports betting taxes.
The tax is calculated using adjusted gross receipts, which increased by 0.6 percent to $99.6 million in April. Online casino adjusted total receipts increased 0.3 percent to $89.1 million, but sports betting fell 8.3 percent to $9.9 million.
Harry Williams, MGCB executive director said that adjusted gross revenues for internet based casino gambling were up 2.8% from April of last year which means more revenue is being earned and distributed to governments in the state, local and tribal level.
The Grand Detroit's BetMGM product led in online casinos with $36.1 million in revenue for the month, well ahead of closest competitor and FanDuel partner MotorCircle. With their successful launch last year it is no surprise that they have taken this title from all other competitors.
The Bay Mills Indian Community also had a success story with an incredible partnership between itself (Bay Mills) and DraftKings to make up third place ($14.1million).
In May, MotorCity Casino led the way in online sports betting income, with $9.3 million, followed by MGM Grand Detroit ($5.3 million) and the Bay Mills Indian Community ($1.9 million).