Michigan's Dominance in Online Casinos Aids BetMGM's Q2 Profitability
232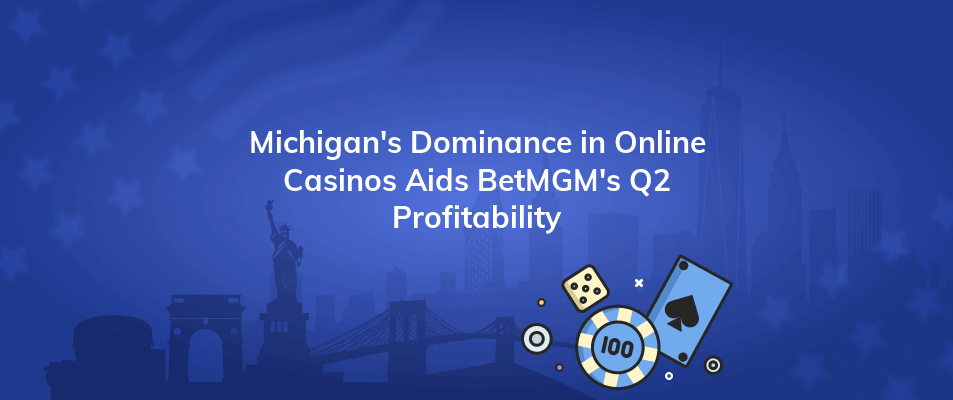 BetMGM anticipates profitability by the second half of 2023 after a strong first quarter. That, however, arrived a little earlier than anticipated.
Earnings Before Interest, Taxes, Depreciation, and Amortization, or EBITDA, were positive during Q2 of 2023 according to BetMGM's financial reports for the first half of the year.
Some online gaming companies have had a tough time reaching a profitable threshold. But up to this moment, the company's success in the online gaming industry has served as a useful launching pad. That unquestionably is the situation in Michigan, where BetMGM MI online casino is the undisputed leader in online gaming.
In 2023, BetMGM Expects to Earn Around $2 Billion in Revenue
The news from BetMGM's H1 report was generally good. BetMGM has $944 million in net revenue for the first half of 2023 in addition to the positive EBITDA in Q2. That maintains them on track for their fiscal year revenue target of $1.8–2 billion.
The company is thrilled with the noteworthy advancements made during the first half of 2023, as it maintains its robust growth and stays on its road to profitability. The company's financial forecast for the year is still on track, according to BetMGM Chief Executive Officer Adam Greenblatt. The company anticipates generating $1.8 to $2 billion in total sales and turning a profit on EBITDA in the second half of 2023. In actuality, the company's EBITDA for the whole second quarter of this year was positive.
Greenblatt added that the company's fundamental objective is still to develop a successful, scalable, and return-oriented business with industry-leading goods that its customers can responsibly utilize. The company is optimistic about the rest of the year because of continual product enhancements, the outstanding backing of its shareholders, which gives it access to additional resources and collaborations, and, most importantly, the exceptional staff at BetMGM.