New Round Of Online Gambling Operators Approved By Michigan Gaming Control Board
2.2K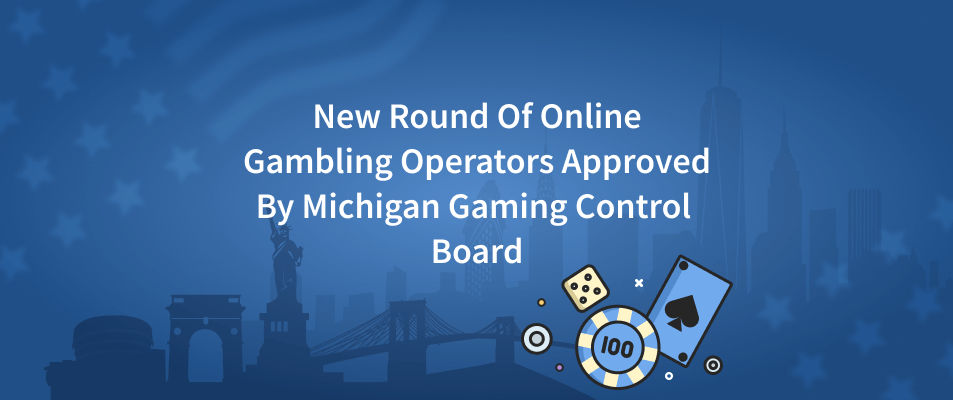 On Friday, January 22, the MGCB approved more operators to begin offering MI online gaming and sports betting, joining the initial group that started operations the week before.
Because of MCGB, the Little Traverse Bay Band of Odawa Indians was able to open both online gambling platforms and its sports betting provider, Poker Stars and FoxBet, at 11 a.m. on Friday.
The Greektown Casino, which has long had brick-and-mortar sports betting available in the Motor City since December of 2009, is now offering it online.
The casino started accepting bets from gamblers on Jan. 22 and after receiving approval at 11 a.m, they debuted their platform provider: Penn Sports Interactive/Barstool Sportsbook & Casino.
Barstool Casino, Odawa Casino, Fox Bet, and Poker Stars, were all welcomed by the board's executive director, Richard Kalm. In Michigan's internet gaming and sports business, he expected a bright future. Their presence will boost the economy, hence promoting education.
He went on to say that the online casino and its platform provider would be the first to provide peer-to-peer poker games on the internet. However, MGCB reported that a law legalizing multi-jurisdictional poker in Michigan was signed, but it is not yet in force. Furthermore, it will only begin after receiving approval from other states.
Online gambling will be legalized in Michigan by the end of 2019, allowing only licensed casinos to operate. Casinos and platform providers can collaborate.
Michigan Sharp looked at Google Trends and discovered how big of an influence Michigan's online sport has had since its inception. According to the website, no one else in the gambling sector had gotten so far in the previous year.
According to a survey by GeoComply, Virginia and Michigan were responsible for 7.5 million online gambling transactions across 400,000 accounts. All of this occurred after the previous week's inauguration of internet gambling. According to the geolocation tracking service provider, more of that came from Michigan, which has ten operators online compared to Virginia's two.