DOJ Assures MGCB It's Fighting Offshore Gambling As Best As It Can
69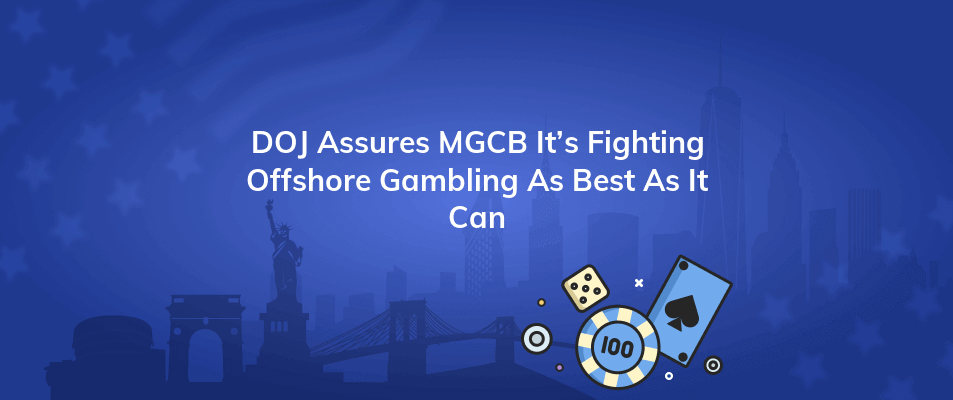 The Michigan Gaming Control Board was a member of a group that lobbied the US Department of Justice to prioritize countering offshore gaming. The DOJ responded this week and promised to keep an eye on things.
Although that may not have been the response the coalition was hoping for, there was nonetheless a response.
MGCB is a Member of the Alliance Against Offshore Gambling
The MGCB co-wrote a letter to the DOJ on April 28 along with states including New Jersey, Colorado, Louisiana, Illinois, Mississippi, and Nevada.
The group demanded that the federal government prioritize efforts to eliminate illicit offshore sportsbooks and online casinos.
Henry Williams, executive director of the MGCB, provided Michigan's perspective on the situation. Williams noted that rigorous laws and regulations that protect consumers, foster trust, and assure fair and honest gaming regulate online gaming and sports betting in Michigan. The MGCB is ready and eager to assist the U.S. Department of Justice in every manner possible as it works to enforce American laws against unlawful offshore gaming operations that exploit U.S. citizens. MI online casino websites can operate legally in the state and are overlooked by the MGCB.
Williams and other authorities made notice of the risks posed by unlicensed offshore gambling websites. They include:
No standards for age verification to safeguard children;
Underfunding of initiatives to promote responsible gaming;
No measures in place to stop money laundering;
No assurances of fair payout for players;
Loss of state tax income, which supports vital projects like education.
Companies that operate offshore don't follow the same rules as those that operate under governmental regulation. Additionally, it prevents the MGCB and other coalition-member regulating organizations from being able to adjudicate any disputes between a consumer in their state and an offshore operator in a lawful manner.