Soaring Eagle Casino is Doubling Down on Marketing
1.3K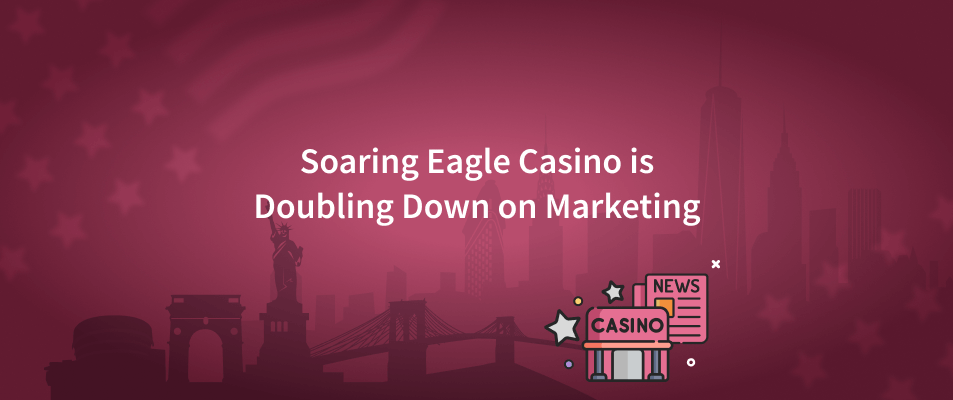 Soaring Eagle Casino, in order to step up its marketing, teamed up with Quick Custom Intelligence (QCI) on November 3.
According to QCI, The Unified Gaming Platform (UGP), which combines player development, marketing, and casino operations in a single piece of software, is being installed by Soaring Eagle.
There is a good deal of consumer information that Soaring Eagle can put in the UGP. Table games including roulette, craps, and blackjack are available for anyone 18 and older at the 210,000-square-foot tribal casino in Mount Pleasant. Thousands of gambling machines, including those with progressive jackpots, also save data. The same for daily poker tournaments.
Along with statistics about the physical casino, it also contains data on Michigan residents who gamble at online casinos and place sports bets through Eagle Casino and Sports. Players can interact with croupiers in the Evolution live dealer games while using the online casino app.
The idea of having just one image of a gambler is not new. About a decade ago, many businesses started focusing on the unified perspectives of their consumers.
For instance, in 2009, Caesars consolidated its marketing analysis. By doing this, it was able to design customized marketing campaigns that were directed at certain gamblers, such as offering VIPs exclusive deals.
Artificial intelligence is one distinction between those earlier unified customer perspectives and the new features Soaring Eagle is introducing. Even businesses with sophisticated marketing strategies weren't making extensive use of such technology ten years ago.