Scheduled Maintenance for PokerStars and FOX Bet Due to Interstate Poker Debut
1.3K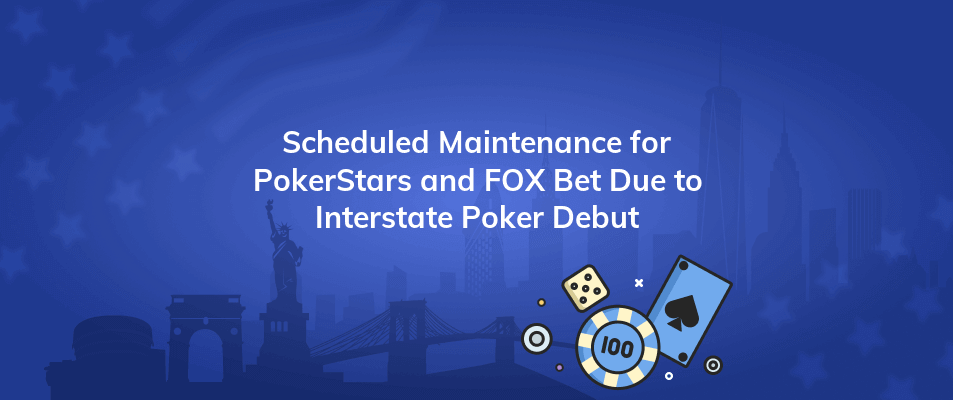 On December 12 and 13, Michigan will not have access to PokerStars Casino, PokerStars, or FOX Bet Sportsbook. The planned outage will be used to perform significant enhancements to the sites in both Michigan and New Jersey.
With these improvements, PokerStars MI will be ready for the impending consolidated player pools for online poker in Michigan and New Jersey.
On December 9, PokerStars tweeted about the upcoming maintenance. Customers of PokerStars and FOX Bet MI also received emails.
A rather obvious indication that the update is intended to unify the online poker player pools in Michigan and New Jersey is the larger prize pools and guarantees in poker events.
In addition, the customer email from Fox Bet stated that poker players from Michigan and New Jersey will soon be able to face off against one another.
The interstate poker compact's impending addition of Michigan was confirmed by New Jersey poker player Jeremy Sissman on Twitter.
Multi-Jurisdictional Poker Compact
The Multi-State Internet Gaming Agreement was ratified by the Michigan Gaming Control Board in May. Even though it was the main obstacle standing between Michigan players and other states' online poker players, there was still more to be done.
Poker platforms would need to finish a number of procedures and receive approval from the MGCB before Michigan players could be dealt in.
Stars Casino Rebranding
Within the last week, the name Stars Casino was changed to PokerStars Casino. Customers may already be aware of the update in the app.
The brand's Michigan partner, Odawa Casino, was utilizing three distinct brands while using Fox Bet as its sportsbook.