The FireKeepers Casino Will Only Use Renewable Energy Sources for Its Electricity
258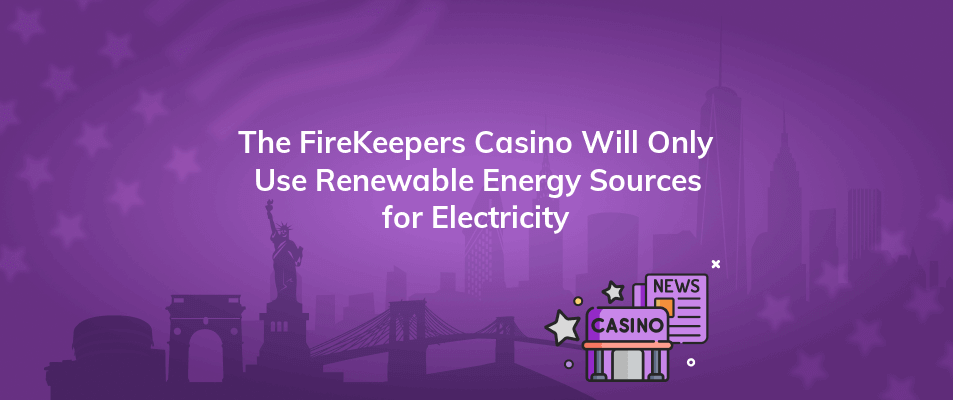 Battle Creek's FireKeepers Casino Hotel has committed to using only renewable energy for all of its electrical demands, making it the first casino in Michigan to do so.
FireKeepers Casino Hotel is owned by the Nottawaseppi Huron Band of the Potawatomi, who were present at a news conference earlier this week to announce their desire to sign up for Consumers Energy's Michigan Renewable Energy Program.
According to the arrangement, Consumers Energy's solar and wind energy will be used by FireKeepers Casino to offset its energy needs. Consumers estimate that over the following two decades, FireKeepers' pledge will save more than 273,000 metric tons of carbon dioxide from being released into the atmosphere.
Are There Any Other Casinos in Michigan Employing Green Energy?
No other casino in Michigan, whether it be tribally owned or operated commercially in Detroit, has signed up for the Renewable Energy Program.
FireKeepers will reduce annual energy use by 31,527 megawatt-hours. The cost reductions are the same as taking 61,000 gasoline-powered cars off Michigan's highways or recycling the contents of 13,500 garbage trucks.
Our nation is in charge because it has been given the duty by the Creator to safeguard Mother Earth, according to tribal chairwoman Jamie Stuck, who spoke to the Battle Creek Enquirer on October 16.
The group just deactivated its solar panels, he said and is now going ahead with this renewable energy project with Consumers Energy. This is excellent timing and demonstrates the organization's dedication to keeping its vow to safeguard Mother Earth.