The MGCB is Actively Combating Illegal Gambling in Michigan, but the Problem is Widespread
1.3K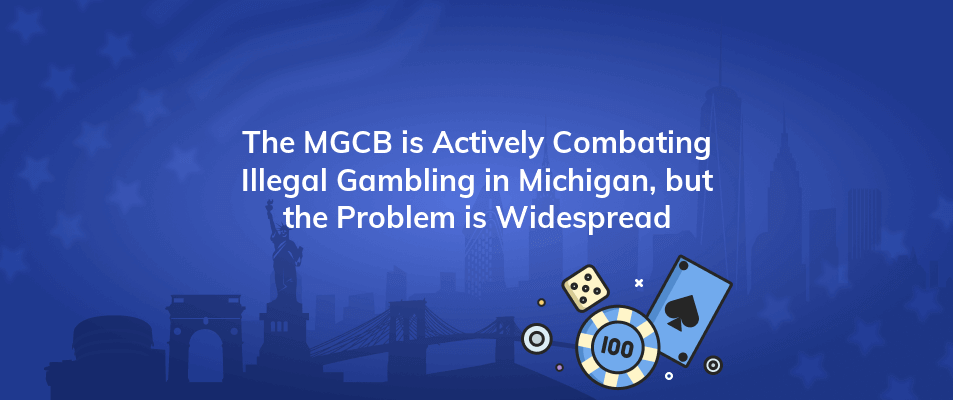 Illegal gambling is still a problem, despite the fact that licensed forms of gaming are spreading across the country. According to a report by the American Gaming Association, Americans spend around $511 billion on illegal gambling annually.
Governments lose out on more than $13 billion in tax revenue annually as a result of various types of unregulated gambling, whether they are conducted through unlicensed sportsbooks, iGaming platforms, or illegal gaming machines. In 2022, the Michigan Gaming Control Board (MGCB) wants to end unlawful gaming, especially when it comes to illicit devices.
The AGA estimates that $510.9 billion is bet with illegal and unregulated operators annually in its most recent research.
According to the AGA, this is costing the legal gaming market $44.2 billion in lost gaming income nationwide. Additionally, $13.3 billion in potential tax income is being lost.
The MGCB has increased its focus on eradicating unauthorized gaming machines in 2022.
According to the MGCB, communities that have these unlawful devices are more likely to engage in major criminal activity. The MGCB has created an information sheet accessible to help customers recognize unlawful devices.
According to the AGA, there are now 580,651 illegal gaming machines in the United States. There are around 870,000 regulated devices in use in the U.S., which means that illegal gaming machines account for 40% of all the devices.
The MGCB has assisted local law enforcement in the past year in seizing more than 350 unlawful devices. 17 people have been found guilty of crimes as a result of official investigations into their usage of unlawful gambling devices.
The Michigan Gambling Control Board, according to Mary Kay Bean, communications specialist, carried out a statewide public education and enforcement campaign this year to persuade companies to get rid of unregulated equipment that is utilized for illicit gaming. As part of its objective to provide honest and fair gaming for Michigan citizens, the MGCB views the endeavor to stop the illicit use of gaming machines as being of utmost importance.