The Poker Room at Gun Lake Casino Reopened its Doors
1.1K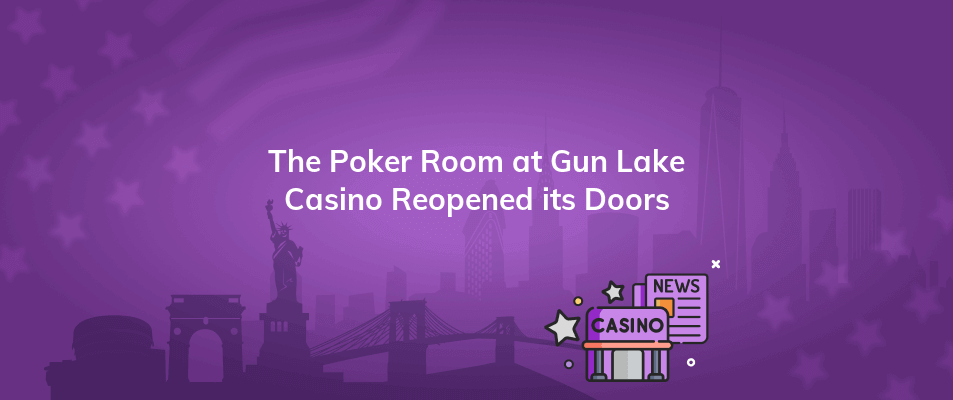 On Friday, December 16, the Gun Lake Casino's poker room reopened after being closed for more than two years. The poker room at Gun Lake, which was forced to close at the start of the COVID-19 outbreak, returned to the market, now with hourly specials. This recent event is part of a significant year of news for Gun Lake Casino.
From 3 to 11 p.m. on December 16 through December 18, Gun Lake Casino offered hourly Hold'Em High Hand incentives of $500 to celebrate the reopening of the poker area.
Additionally, starting on Friday and continuing through February 1, for players at any live Texas Hold 'Em cash poker game during this promotional time, there will be a Made Hand Progressive.
According to Jose Flores, General Manager and Vice President of Gun Lake Casino, the business is aware that its customers have been waiting for its poker room to reopen, and it finally feels safe to do so after the negative impact that the pandemic had on the industry. The business is thrilled to bring back the poker room for its visitors and provide them with yet another fantastic method to enjoy gaming fun here with other poker players.
Poker time may also be used to earn GLC Rewards Dollars for casino visitors.
Register for a free GLC Rewards Card at the casino rewards center to start earning points.
Check out the Detroit poker rooms if you are planning to travel to the Motor City for a gambling getaway.