Bingo Blackjack at DraftKings Michigan Adds a Twist to a Traditional Table Game
1.3K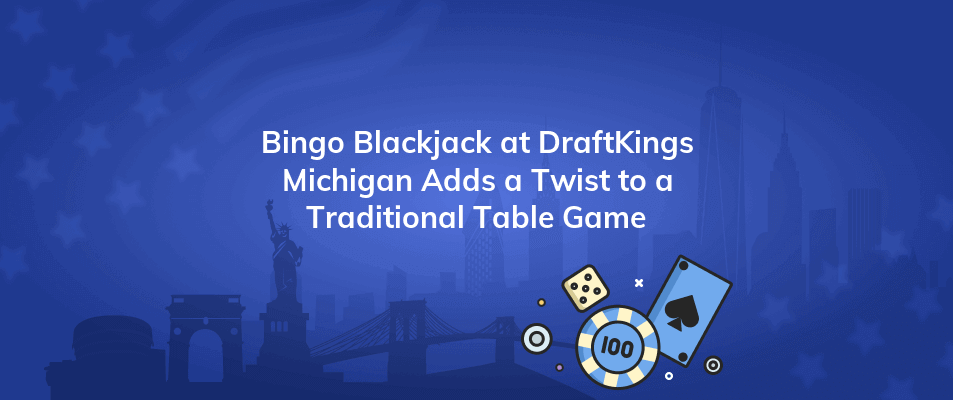 The new blackjack title at DraftKings Casino MI goes well beyond merely sprucing up the traditional table game. Blackjack Bingo by DraftKings MI introduces a completely new aspect to the game, with the potential for substantially higher winnings.
Bingo Blackjack is actually two games in one. In a typical game of online blackjack, you strive to defeat the dealer, but here you also attempt to strike a goal number and triumph in a game of bingo to increase your financial gain.
To begin a game of DraftKings Bingo Blackjack you need to pick your wager for the hand, just as you would for any blackjack game. 20% of your wager will go toward the "Bingo Activator."
Therefore, if you wager $5 on a hand, you are really wagering $6. A $25 wager is a $30 wager, etc. Although it may sound strange, this is one of the exciting things about the game.
You receive two balls from the bingo activator: a multiplier and a target hand number. The whole wager is paid out times the multiplier if you hit the intended number and win the hand. For instance, I won a $25 hand ($30 wager) with the target number and a multiplier of 5x when playing in demo mode, thus, I received $150.
The multipliers you can get are 100x, 50x, 25x, 10x, 5x, and 2x. The target hand can range from 12 to 21.