Detroit Casinos Announce Total Monthly February Revenue of $105.5 Million
724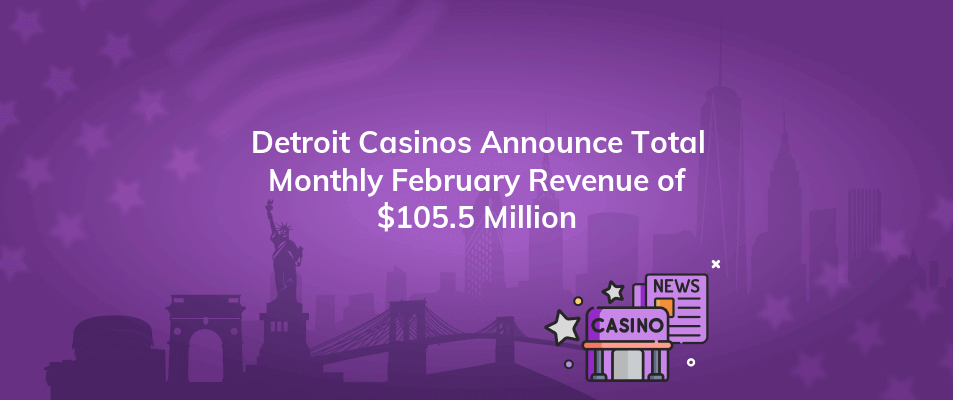 Detroit's three casinos recorded monthly total revenue of $105.5 million in February 2023. Slot machines and tables brought in $105 million, while retail sports betting brought in $458,752.
MGM held a 47% market share throughout February
MotorCity held a 30% market share
Hollywood Casino at Greektown held a 23% market share
Income From Slots and Table Games
As compared to the $95.6 million in revenue from February 2022, the monthly income from table games and slots increased by 9.8%. Compared to January's results of $103.4 million, revenue climbed by 1.6%.
Monthly gaming income for MGM increased by 8.2% to $50.1 million from February 2022. Greektown reported $23.7 million in monthly revenue, representing a 16.3% increase, while MotorCity's monthly revenue increased by 7.9% to $31.2 million.
As compared to January and February 2022 revenue, the combined slots and table games revenue grew 7.1%.
Detroit's three casinos paid the State of Michigan $8.5 million in gaming taxes in February as opposed to $7.7 million in February 2022.
Detroit's three casinos paid the City of Detroit $12.5 million in development agreement fess and betting taxes in February.
Income from Retail Sports Betting and Taxes
As compared to February 2022, when all three locations recorded total QAGR losses of $872,552, retail sportsbook QAGR by $1.3 million in February. As compared to January's figures of $111,023, QAGR increased by $347,729.