Hollywood at Greektown and MGM Grand Detroit Bring Back Indoor Areas for Smoking
1K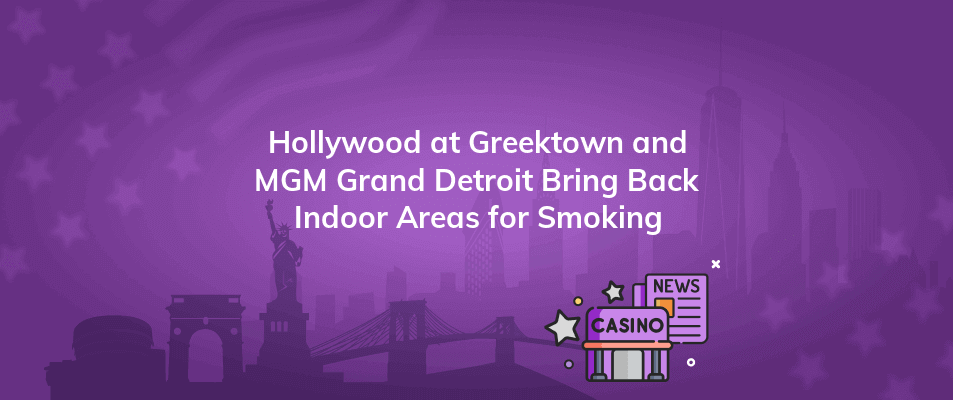 There are approved indoor smoking places at two casinos in Detroit. Hollywood Casino in Greektown and MGM Grand Detroit allow smoking indoors.
Since the COVID-19 outbreak, the Michigan Gaming Control Board (MGCB) has continued to ban smoking on casino floors. These two casinos have opened specific spaces away from the gaming floor, though.
On December 28, 2022, the MGM Grand Detroit announced the return of indoor smoking.
Smoking Slots West and Smoking Slots East are two designated areas in the casino. Before, they were known as Clear and Clear II. If visitors choose to smoke, signs will point them in the direction of these locations.
The MGM Grand Detroit website states that these are the only indoor locations where smoking will be permitted. Doors have been added to lessen the effect throughout the casino floor.
Smoking is permitted on the second floor of Hollywood Casino at Greektown, and the decision was reached in early 2022. There is still a no-smoking rule in effect at MotorCity Casino.
Research from the Las Vegas-based C3 Gaming claims that casinos without indoor smoking perform better than those that do.
Data from several jurisdictions clearly shows that prohibiting smoking is no longer associated with a sharp decline in gaming income. According to the research, properties that prohibit smoking seem to be functioning better than their equivalents that still permit smoking.
Ventilation systems, according to the American Society of Heating, Refrigerating, and Air-Conditioning Engineers, do not assist to reduce the effects of secondhand smoke.