Kewadin Agrees to Pay $25 Million for the Abandoned Casino Projects in Michigan
863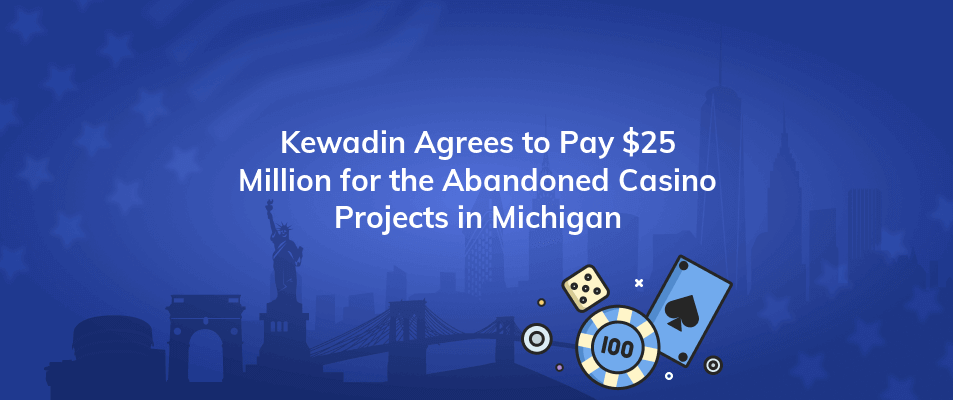 Kewadin Casinos Gaming Authority and two of its previous development partners have resolved their long-running disagreement. The Sault Ste. Marie Tribe of Chippewa Indians' gaming subsidiary, Kewadin, declared that it would pay $25 million to the two development partners who had contributed to the failed casinos in Lansing and New Boston.
Kewadin will also make a payment of up to $10 million to a Colorado law firm involved in the lengthy court dispute. For two planned casinos in Michigan, Kewadin got $9 million in 2011 from Lansing Future Development II LLC and JLLJ Development LLC.
Initially, Kewadin was Required to Pay $88.9 Million
The development corporations brought their own cases when Kewadin was unable to obtain government approval for the off-reservation projects. Judge Joyce Draganchuk of the Ingham County Circuit Court determined in January that the two development companies were entitled to a total of $88.9 million in damages after years of appeals and countersuits.
The tribe from Sault Ste. Marie intended to build a $245 million casino and resort in Lansing as well as a smaller facility in New Boston, which is located close to Romulus.
The settlement figure represents roughly a 75% decrease from the $88.9 million in damages Ingham County Judge Joyce Draganchuk had previously imposed, according to a lawyer for the Sault Ste. Marie Tribe of Chippewa Indians.
With the help of this agreement, Kewadin is now able to go forward and concentrate all of its resources on offering the greatest entertainment offerings to the regions we serve.