Michigan Online Casinos Earned $159 Million in April, Their Second Best Month Ever
842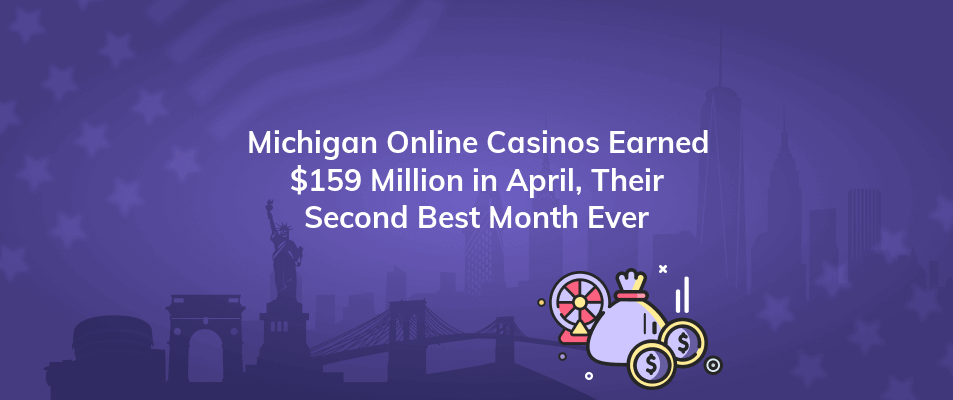 With $159.4 million in revenue for April reported by the MGCB, Michigan online casinos set the second-highest revenue record in the state's history, a decrease of almost $12 million from the all-time high set in March.
The $171.8 million in March created a temporary national record that was going to be challenging to surpass again. The previous MI runner-up in January 2023, with $153.7 million, was surpassed by April's figure. Additionally, April's sales increased by 20.3% from April 2022's $132.4 million.
Even though the figure fell just short of March's record-breaking revenue haul, MIonline casinos nonetheless experienced a record-breaking month. The $159 million represents a 20% increase over April 2022, the previous state record, and it is still the month with the second-highest monthly revenue. There is still room for expansion in this area.
MI online casinos have earned $3.3 billion in total revenue during their entire history.
April 2023 Income From Michigan's Online Casinos
In April, MI online casinos reported substantial revenue growth:
$159.4 million in online casino revenue, a 7.3% decrease from March;
$29.6 million in state taxes and $13 million in municipal taxes were paid by online casino taxes in April;
The most profitable online casino app is BetMGM Michigan, with $51.2 million.
Takeaways From the Michigan Online Casino Revenue and Tax Report for April
Tax revenue from MI online casinos exceeds $850 million. The state of Michigan continues to receive a sizable portion of its tax revenue from the online casino market.
With over $40 million earned in April for regional and local organizations, Michigan's iGaming sector has now brought in $859.3 million. By August of this year, MI will have collected more than $1 billion in taxes from internet casinos overall.
The state of Michigan receives almost $2 billion in tax revenue each year from the state's gaming business. Check the lifetime Michigan internet gaming revenue to see the bigger picture.