Michigan Online Gaming Market Broke the Streak of Declining Revenues
1.1K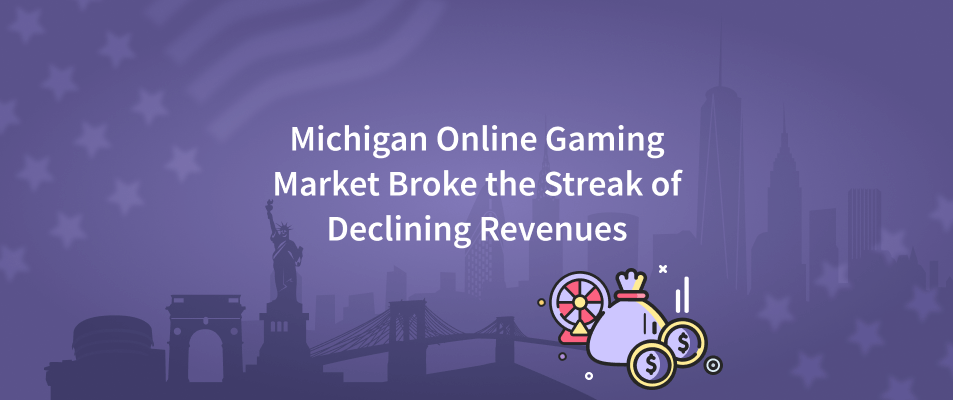 Online casino and sports betting income totaled $148.2 million in July, according to the Michigan Gaming Control Board, ending the state's three-month decline.
Gross online gaming and sports betting revenue from commercial and tribal operators in July increased by 8.3% from $136.9 million in June 2022 and by 32.4% from $111.9 million in July of 2021.
Internet gambling MI revenue increased 37.2% year over year to $126.6 million, while gross sports betting revenue increased by 10.2% to $21.6 million, thanks in part to a 9.6% rise in handle.
The total adjusted gross receipts, which include promotional expenses, amounted to $131.2 million, a 37.4% increase over July 2021. iGaming and sports betting contributions amounted to $117.2 million and $14.0 million respectively.
Throughout July, licensed operators provided $24.9 million in taxes and payments to the state, of which $24.1 million came from iGaming taxes and fees and $815,409 from sports betting.
As of the end of July 2022, total adjusted gross revenues from online gaming amounted to $798.9 million, while online sports betting totaled $88.1 million.
The MGCB also reported a drop in income from Detroit's three commercial casinos in July 2022 when compared to the same month in 2021. The overall income amounted to $107.2 million, an 8.3% decrease from July 2021, and each casino's revenue decreased year over year.
The MGM Grand had a 4.7% decline in revenue to $51.2 million, MotorCity Casino saw a 9.6% decline to $34.8 million, and Hollywood Casino Greektown saw a 15.0% decline to $19.9 million.