New Caesars Palace Online Casino Opens in MI with More Focus on iGaming
156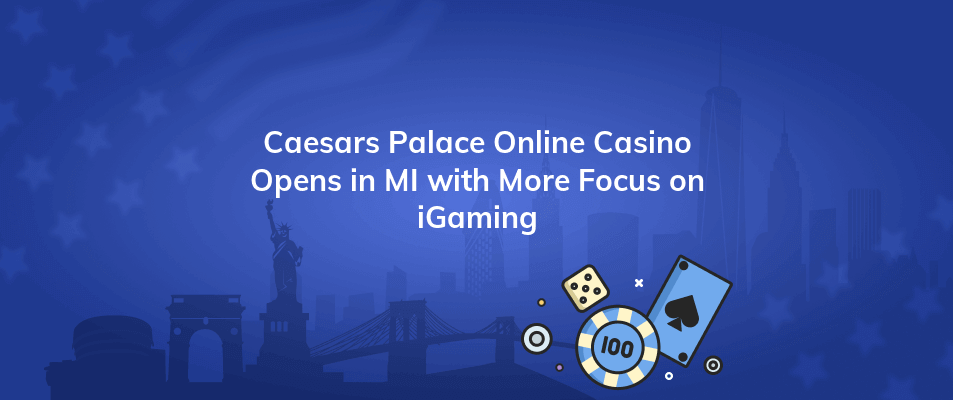 The former Caesars Casino Michigan is now known as Caesars Palace Casino Michigan. The name change is part of Caesars Entertainment's endeavor to strengthen its online casino offering and differentiate it from the Caesars Sportsbook app, which has a casino section that isn't as robust.
Along with a new moniker, the MI online casino now offers a larger selection of games and a direct link to its Caesars Rewards Program. Can Caesars become one of Michigan's top five online casinos with the new focus of iGaming?
New Standalone App from Caesars Palace Online Casino MI
The new online casino product by Caesars is currently live in a couple of states and is awaiting regulatory permission in others, according to Caesars Sports and Online Gaming President Eric Hession. With the appealing advantages of Caesars rewards, the new online casino offering delivers a product that has been greatly improved.
Before, Caesars Casino Michigan was only a supplement to the online sportsbook. Caesars Palace Casino is a distinct application from the sportsbook app, which will continue to operate under the same brand and on the same platform.
The Caesars Sportsbook & Casino app will still include a casino element, but it won't have access to Caesars Palace Casino's growing selection of games. The new online casino is intended to make it easier for players to transfer rewards points and utilize them in person at Caesars facilities by facilitating a smooth transition.
While Caesars Palace Casino's layout is similar to what we've seen at Caesars Casino, there is a clear distinction in the variety of games offered and how those games are presented.
Caesars had only 234 games in June, placing it towards the bottom of Michigan's 15 online casinos in terms of game selection.
The number of games at Caesars Palace Casino has significantly expanded, well over 500 with its new format.