Online Gambling Market in Michigan Could Soon Lose Fox Bet
1.1K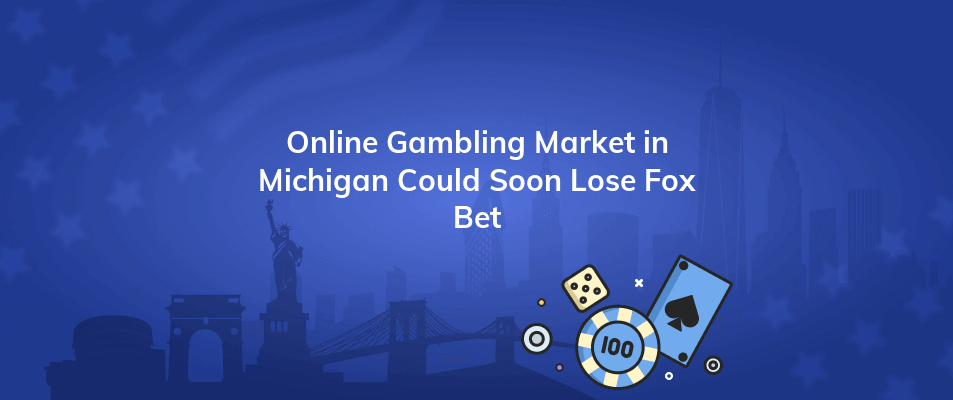 Sports betting, online casinos, and poker are all legal in Michigan. The state would lose one online casino and one online sportsbook if Fox Bet folded, as many predict it would. There are many scenarios that can potentially play out.
The biggest one is that, if Fox Bet fails, Flutter Entertainment could be able to substitute another one of its brands for the joint venture with Fox Corporation. This is due to the fact that neither Michigan statutes nor regulations specifically address the circumstance of a single online brand being divided between two physical partners.
Fifteen licensees are permitted to partner with Michigan online gaming companies by the Michigan Gaming Control Board. For each license, there are iGaming partners, however, the Hannahville Indian Community hasn't yet found a new one to be its online casino gambling partner.
Up until September 6, that associate was TwinSpires Sportsbook and Casino. Churchill Downs Inc., the company that owned TwinSpires at the time, shut down its sports betting and online casino operations.
Currently, Hannahville's platform is provided by 888 Holdings. 888 has replaced the sportsbook skin with SI Sportsbook, which launched on September 7.
Thus, there is only one missing skin from a Michigan online casino. Fox Corporation reported on November 4 that the arbitration with Flutter had been resolved.
Flutter is FanDuel's primary owner, and the issue at hand was FanDuel stock. Fox is a media partner of Flutter. Fox Bet is a partnership between Fox and Flutter.
According to the Fox Corporation, Flutter cannot seek an IPO for FanDuel without FOX's permission or the arbitrator's approval. With a 5% annual escalation, FOX has a call option that expires in December 2030 to acquire nearly 19% of FanDuel, a deal worth $3.72 billion. FOX is under no obligation to invest money in this offer until and unless the option is exercised.