Online Gaming and Sportsbook Operators in Michigan Report Combined January Total Gross Receipts of $187.3M
826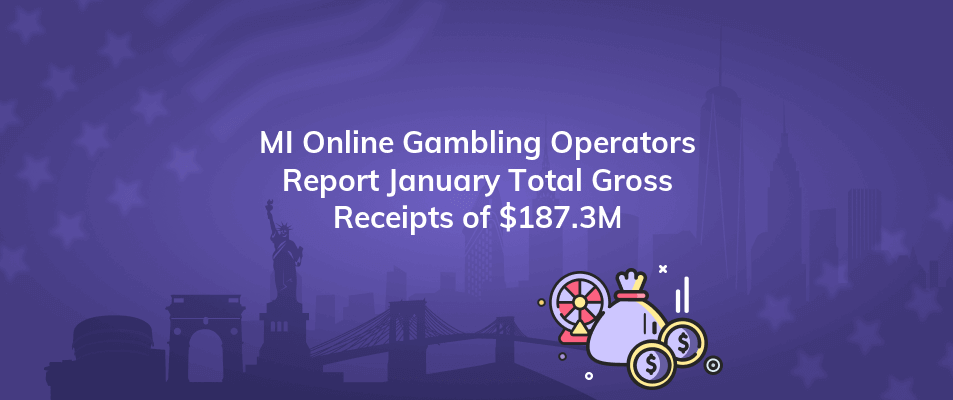 Online gaming and sports betting gross receipts for January 2023 amounted to $187.3 million according to Michigan commercial and tribal operators. In comparison to December's figures of $201.6 million, receipts went down by 7.1%.
Gross MI online gaming revenue reached a record $153.7 million in January. The previous online gaming gross revenue monthly record of $152.8 million was reached in December 2022. Gross online sports betting revenues fell by 31.1% to $33.6 million from the $48.8 million recorded in December.
Online gaming and sports betting together generated gross revenues of $156.17 million in January, a 7.2% decrease from the $168.23 million recorded in December.
Online gaming adjusted gross revenues increased by a tiny 0.6% to $138.32 million from $137.47 million in December. Adjusted monthly gross gaming revenues rose by 26.7% from $109.18 million recorded in January 2022.
Online sports betting generated adjusted gross receipts of $17.85 million from commercial and tribal operators combined. From the $30.76 million in revenues recorded in December, this represented a 42% decrease. Online sports betting monthly adjusted gross revenues were down 6.9% compared to $19.17 million reported in January 2022.
The overall handle fell by 0.7% to $475.6 million from the $478.7 million total handle recorded in December. The total handle was $49.6 million less than it was in January 2022, a 4.3% decrease.
In January, the operators paid $26.1 million in taxes and payments to the state of Michigan, which included:
Online gaming payments and taxes: $24.9 million;
Online sports betting payments and taxes: $1.2 million.
The three casinos in Detroit reported paying $7.5 million in taxes and fees to the City of Detroit in January, including:
Fees and taxes related to online gaming: $7 million;
Fees and taxes on online sports betting: $533,763.

In January, tribal operators reported paying the state $2.7 million.

You can find the income allocation table for online gaming and sports betting on the agency's website.