According to an AGA Study, Michigan Ranks 8th in the US in Terms of Casino Economic Impact
226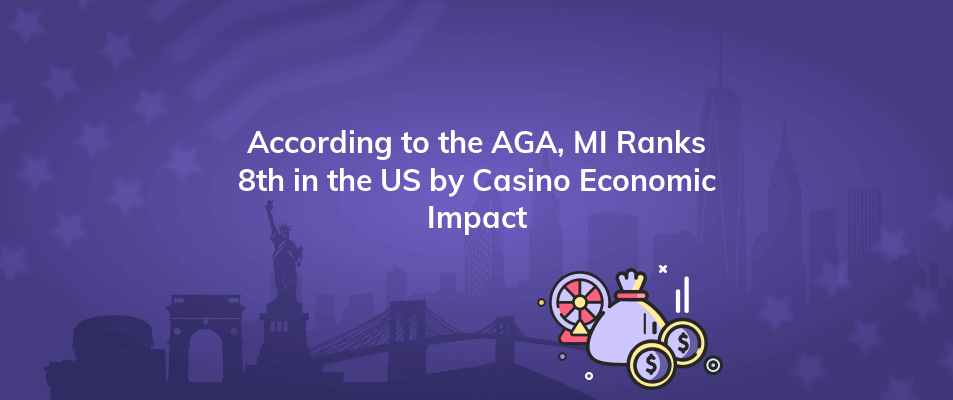 According to a recent analysis from the American Gaming Association (AGA), the US economy benefits yearly to the tune of $328.6 billion from the casino market.
The report ranks Michigan as one of the top 10 economic contributors in the nation, with a $6.28 billion in yearly economic impact. We all know how well online gambling sites in Michigan are doing, but the MI land-based casinos are still among the best in the nation.
According to the data, Michigan is one of nine states that has a yearly economic effect of at least $6 billion.
Michigan would struggle to compete with states like California, Nevada, and Oklahoma which have a lot more retail casinos accessible to players.
Even while this research focuses on retail gambling, Michigan also benefits greatly from the influence of online casinos.
With $1.24 billion in revenue from online casinos over the first eight months of 2023, it trails NJ by less than $1 million for second place in the US. With $1.34 billion for the year, PA is in the lead.
Michigan has also been the state to achieve $1 billion in tax income the quickest thanks to the online casino business.
From January 22, 2021, Michigan was able to do that in 32 months. It took Pennsylvania 36 months to get there. Online casinos in Michigan alone have contributed $310.4 million in tax income to state and municipal governments in 2023.