The Growing MI Business COVID Relief Program Awarded $5 Million to Each of the Detroit Retail Casinos
1.4K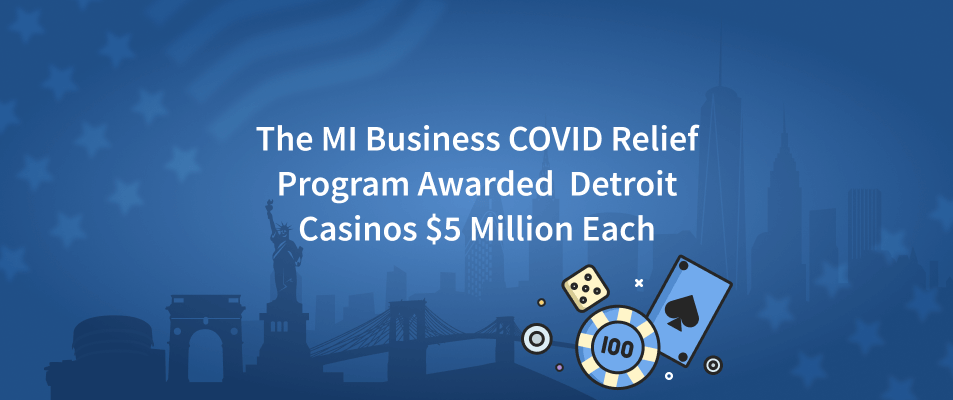 In September 2022, a report on the Growing MI Business Grant Program was made public by the Michigan Department of Treasury. The initiative was created to assist companies that had COVID-related losses during the epidemic. Money from the American Rescue Plan Act was used to pay for it.
Detroit's three retail casinos received the greatest assistance out of all the businesses that were helped. TMGM Grand LLC, Greektown Casino LLC, and Detroit Entertainment LLC each received the maximum reward of $5 million.
The program received a total of $409 million in funding, and 8,329 firms applied for about $130 million in funding. 2,981 applications out of the total got rewards worth $117.3 million. While 15 withdrew or rejected their reward, a total of 5,333 applicants received no assistance. The prizes ranged in value from $2 million to $5 million.
The measure, which was passed by the legislature and Governor Gretchen Whitmer, set the maximum compensation amount at $5 million. Businesses must have been operational by October 1, 2019, to qualify for any grants from the Growing MI Business Grant Program. The COVID shutdowns need to be considered to have seriously harmed businesses in order to qualify.
Businesses had to demonstrate a total sales reduction of at least 5% from 2019 to 2020 in order to be eligible. Any payments collected through the Paycheck Protection Program were included in the total sales. All around the nation, the casino business was significantly impacted by the COVID-19 outbreak. The American Gaming Association estimates that 616,000 casino workers were out of the office. The closure cost states more than $2 billion in missed gaming revenues and resulted in $105 billion in lost economic activity. The epidemic cost U.S. commercial casinos a total of 45,600 business days in 2020.