The MGCB Reports Successful Destruction of Illegal Gaming Devices
296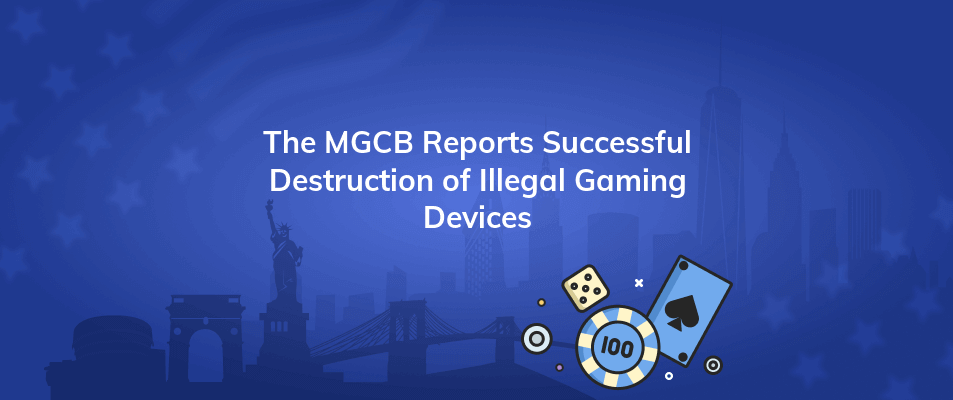 The City Recycling Inc. junkyard, located at 1943 Mack Avenue in Detroit, recently destroyed a number of unlicensed unlawful gaming equipment as part of a coordinated effort to combat illegal gambling, according to Michigan Gaming Control Board Executive Director Henry Williams.
The MGCB investigations into alleged unlawful gaming activity resulted in the Attorney General seizing the machines. Heavy machinery was employed to crush the machines so that no parts could be salvaged and ensure that they could not be sold or used again.
According to Williams, illicit gambling still poses a threat to Michigan residents and their communities because it fuels a rise in organized crime, financial exploitation, and other related social problems. State revenue is also lost as a result of establishments using unregulated gambling devices. Operators of illegal gaming enterprises essentially steal Michigan residents' taxes and money used to support schools through the School Aid Fund and the towns and local governments with crucial state funding by failing to declare earnings and pay taxes.
Any gambling or betting that takes place outside the bounds of the law and involves the components of prize, consideration, and chance is referred to as illegal gaming. It is not just a Michigan issue; it is a general one throughout the United States. There are an estimated 580,651 unregulated gaming machines in the United States, including so-called "skill machines," according to the American Gaming Association's research, "Sizing the Illegal and Unregulated Gaming Markets in the U.S." There are 870,000 regulated machines across the nations' casinos. This means that 40% of all casino machines used for gaming around the U.S. are not licensed.
The Great Lakes State offers both commercial casinos in Detroit and MI tribal casinos in other areas, as well as legal MI online casino websites, so the need to participate in illegal gambling has been steadily decreasing in the recent years.