The Problem Gambling Diversion Program in Michigan Offers Resources to Combat Gambling Addiction
225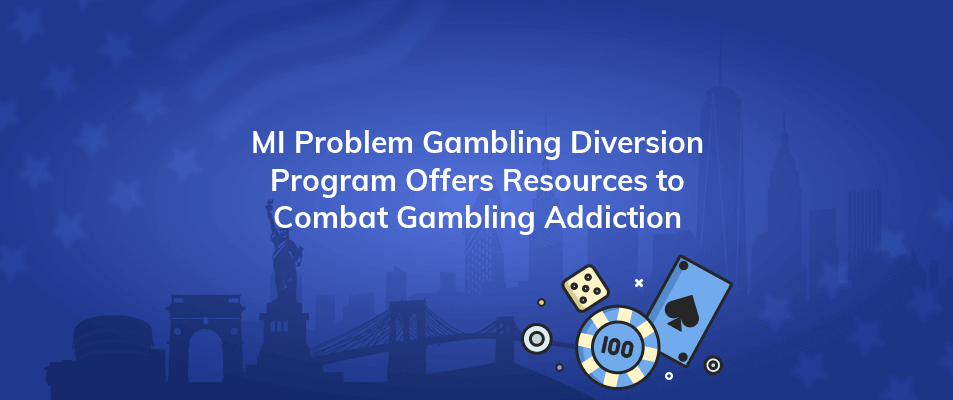 Michigan boasts one of the most active legal gambling industries in the nation with online casinos, sports betting, brick-and-mortar sportsbooks, and the lottery.
Success carries responsibilities with it. That is under the control of the state government: A program for preventing addiction and education about gambling is required under Michigan's gaming legislation. The Michigan Problem Gambling Diversion Program fills that need.
The program, which aids customers who might have a gambling problem, is funded in part by taxes collected by casinos, sports betting companies, and lottery operators. In the past, the state has collected more than $899 million from gaming.
Since 2011, more than 850 people have enrolled in the state's Problem Gambling Diversion Program, according to the MGCB.
What Happens When You Contact Michigan's Problem Gambling Hotline?
The MI Gambling Helpline may be reached at 1-800-270-7117, and it is open every day of the week, 24 hours a day. If you phone that number, either on your own behalf or on behalf of another person, you can get directed to the Problem Gambling Diversion Program.
When you call, you can anticipate the following:
You will be asked a few private questions about your health and gaming habits when you phone the hotline;
If you say that you think you have a problem that needs to be addressed, you can be given the name of a gambling addiction specialist;
Your communication with the MI Gambling Helpline will be kept completely confidential;
If you want to find out if you or a loved one has a gambling addiction, you will be given a test to fill;
You'll get the assistance you need to locate resources for gambling addiction;
Depending on your financial status, the resources offered via the MI Problem Gambling Diversion Program may be free of charge.