Bay Mills Will Start a $65 Million Expansion and Open DraftKings Sportsbook in 2023
1.8K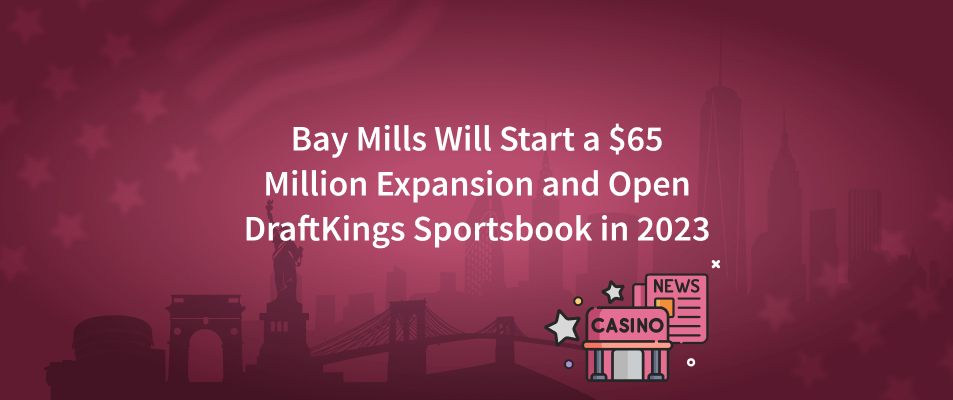 In the spring of 2023, Bay Mills Resort & Casino plans to start a significant expansion project.
The casino in Brimley will start construction on a $65 million project in 2023. Along with giving visitors additional facilities, it will also generate a large number of new job possibilities in the region. The project is expected to be completed in its entirety by 2024.
A total of 134 extra rooms with balconies, a new deli, a nail salon, a fitness center, an arcade, a spa with massage treatment rooms, hot tubs, conference rooms, a splash pad pool, and a number of shops are all included in the plan's interior improvements.
A larger break area that will provide staff members more space to unwind is also included in the planned expansion of the property.
The resort's facade will be expanded with new gardens, gazebos, fishing piers, patios, and improvements to the marinas.
The DraftKings Sportsbook Will Debut in November 2022
The Bay Mills Resort & Casino will launch a permanent DraftKings retail sportsbook in addition to its development ambitions.
With the intention of launching a permanent establishment in Autumn, DraftKings temporarily debuted a retail sportsbook in Bay Mills in June.
That permanent version is almost finished. Bay Mills is aiming to open it on November 6; the establishment is expected to be finished later this month. That would correspond with Week 9 of the NFL season and the Detroit Lions vs. Green Bay Packers game.
A big TV wall and an odds board, many self-service kiosks, and an over-the-counter ticket cage will all be included in the full DraftKings Sportsbook.
For Bay Mills, DraftKings Sportsbook MI has been a huge online success. It brings in more than $88 million and ranks third in Michigan's all-time sports betting handle of $1.61 billion.