Caesars and Emagine Partner Up to Open a Sports Betting Lounge
1.5K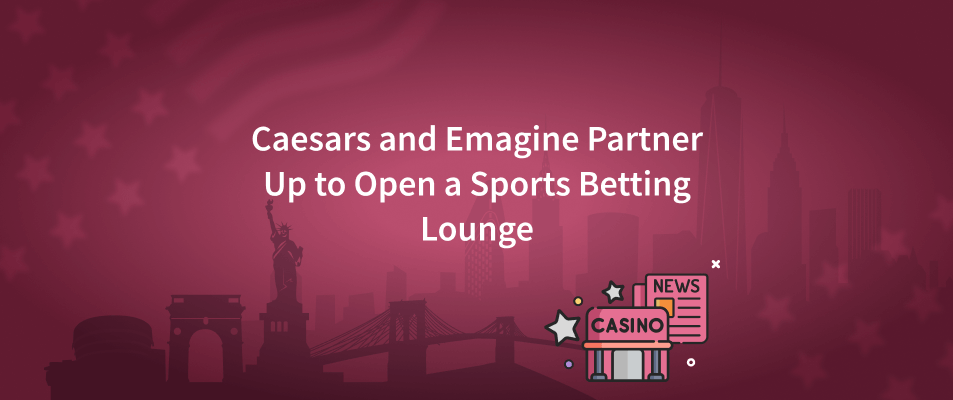 A new sports betting experience opened its doors on the 19th of August, 2022. The Motor City suburb's Emagine Royal Oak theater was the venue chosen to become the new home of The Caesars Sportsbook Lounge. Caesars is also known for its online casino brand, Caesars Online Casino, partnered with Turtle Creek Casino & Hotel in the state of Michigan.
One of Emagine Entertainment's 28 premium theaters in the upper Midwest, Emagine Royal Oak, has had one of its theaters converted into a lounge that will broadcast a variety of sporting events. Those who are 21 or older can view sports matches and games on big screens with surround sound while lounging in heated recliners. There are separate tables big enough for beverages, snacks, or even laptops.
There are no betting windows or windows staffed by employees. Only internet betting is allowed. However, there is also free high-speed wi-fi available in the lounge. Additionally, a computerized display provides the most recent odds for the events.
In a statement, Emagine Entertainment CEO Anthony LaVerde said the theater chain located in Michigan aims to provide its patrons with unique experiences.
According to LaVerde, collaborating with Caesars is a significant step in their continuous quest to be the most avant-garde theater chain in the nation.
According to The Boxoffice Pro, Emagine is presently the ninth-largest theater chain in North America with 28 locations, 342 screens, and more than 30,000 seats. Besides Michigan, the business also has locations in Illinois, Indiana, Minnesota, and Wisconsin.
In accordance with Caesar's press statement, Emagine plans to start adding sportsbook lounges as early as late 2022.