Caesars Partners Inspired Entertainment to Introduce Hybrid Dealer Games to Michigan
92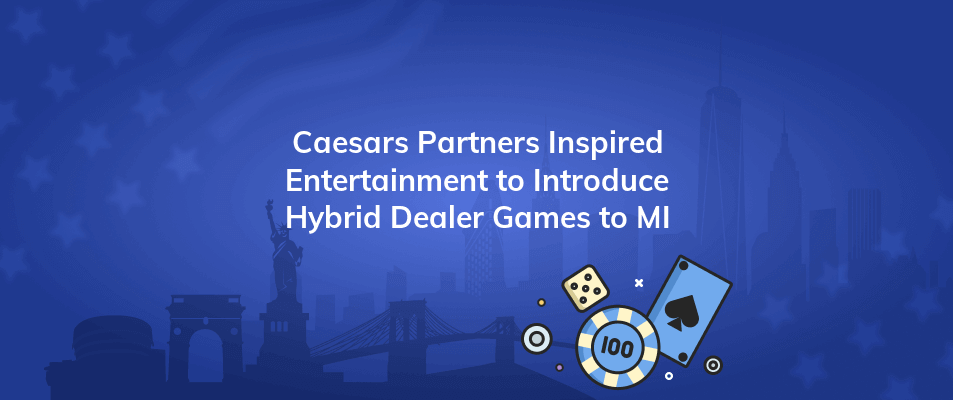 With online gambling on the rise, hybrid dealer games are becoming more and more popular. The second company to enter the new gaming market is Caesars Digital, which recently announced a partnership with Inspired Entertainment to provide hybrid dealer games to its online applications. This implies that they will soon be available via the Caesars Palace Casino Michigan app.
Michigan's Hybrid Dealer Will Feel Like a Live Dealer with a Twist
Inspired Entertainment and Caesars Digital announced their new collaboration at the start of November. The main focus of the arrangement is Inspired's provision of hybrid dealer goods to Caesars.
Hybrid dealer games are a new and intriguing feature of online casinos, which combine real dealer video, green screen technology, and virtual computer-generated imagery to provide an immersive gaming environment.
Inspired's president and chief executive officer, Brooks Pierce, expressed the company's excitement in collaborating with Caesars to provide these ground-breaking hybrid dealer solutions to its gamers.
This is a whole new genre of gaming, and Caesars will be able to offer gamers realistic experiences without the cost and labor of specialized studios and people due to the advancements in technology.
A patent-pending product called the hybrid dealer format aims to provide gamers with branded casino and game show content without the drawbacks associated with live-dealer goods.
The operation of hybrid dealer games does not need a studio. All results are created using random numbers. To keep participants interested, the hosts will switch up the games every day of the week.