Casinos in Detroit Announce $82.8 Million in October Revenue; the Drop is Linked to the Strike
86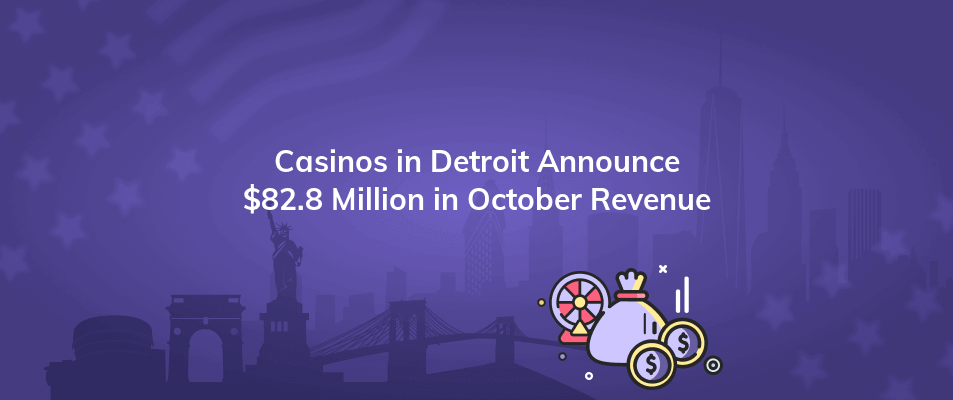 For the month of October 2023, the three casinos in Detroit recorded a $82.8 million monthly aggregate revenue (AGR). Of that amount, $81.7 million came from table games and slots, while $1.1 million came from retail sports betting. The figures are reported by the MGCB.
The market shares for October were:
MGM Grand Detroit – 46%;
MotorCity Casino – 31%;
Hollywood Casino at Greektown – 23%.
Compared to October 2022 revenue, table games and slot machine income fell by 18.9% in October 2023. Monthly income in October 2023 was 18.3% lower than in September 2023. Revenue from table games and slots at Detroit casinos fell by 1.3% from January 1 to September 30, compared to the same period in 2022.
Every casino's monthly gaming revenue report fell from October 2022:
MGM dropped by 19.6% to $37.3 million;
Hollywood Casino at Greektown dropped 11.7% to $19.4 million;
MotorCity went down by 22.8% to $25 million.
These statistics are heavily impacted by the ongoing workers' strike in Detroit.
Each casino is suffering comparable gambling losses. However, when compared to its average, the MGM Grand Detroit had the largest percentage fall in October. It is evident that MGM Grand Detroit is suffering the most when the largest drop in sports betting is also taken into account. The strike has no end in sight as of November 14, so it is expected that November will show similar-looking results.
The three casinos in Detroit gave the State of Michigan $6.6 million in gaming taxes in October. In 2022, the taxes amounted to $8.2 million.
In October, the casinos reported that they had paid the city of Detroit $10.1 million in wagering taxes and development agreement payments.