Casinos in Detroit Announce September Revenue of $101.6 Million; Workers' Strike Costs $1 Million Per Day
118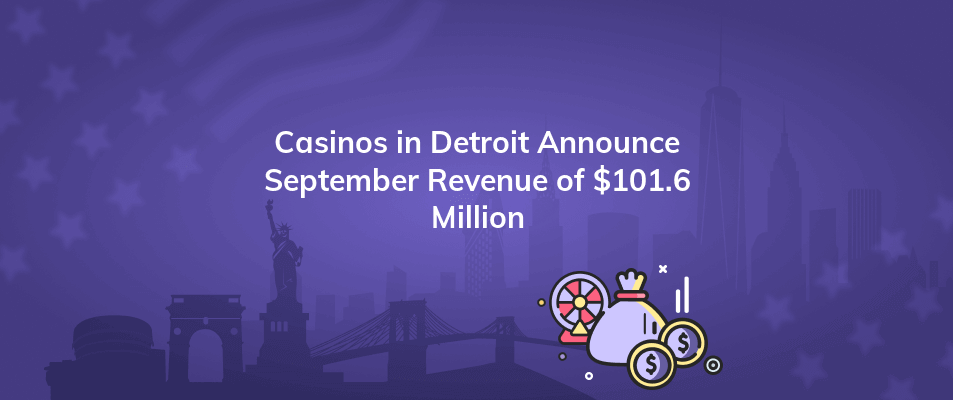 For the month of September 2023, the three casinos in Detroit announced an aggregate monthly income of $101.6 million, of which $100 million came from table games and slots and $1.6 million from retail sports betting:
Revenue and Taxes on Table Games and Slot Machines
Revenue from slots and table games fell by 0.8% in September 2023 compared to September 2022 figures. Compared to August 2023, September's monthly income was 4.4% lower. Revenue from table games and slots at the Detroit casinos climbed by 0.6% between January 1 and September 30, 2018, in comparison to the same period in 2022.
In comparison to September 2022, the casinos' monthly gaming revenue figures were inconsistent:
Hollywood Casino at Greektown saw a revenue increase of 15.1% to $24.3 million;
MGM's revenue went down by 7.6% to $44.7 million;
MotorCity's revenue went down by 1.1% to $31 million.
The three casinos in Detroit paid the State of Michigan $8.1 million in gaming taxes in September. For the same month in 2022, the casinos paid out $8.2 million.
The casinos reported paying the City of Detroit $12.3 million in wagering taxes and development agreement payments in September.
How the Detroit Casino Workers' Strike Affects Revenue
The fourth week of the Detroit casino workers' strike is underway, and thus far, it has been expensive for all parties. 3,700 casino employees from five unions are picketing the three casinos in Detroit.
The MGM Grand Detroit, MotorCity Casino, and Hollywood Casino in Greektown are still operational despite the workforce being cut short. However, it's obvious that they are unable to function normally.
How much money are these casinos losing as the strike drags on every day? The real figures won't be available to us until sometime in November when the October income reports are made public. There's a good estimate for the time being: Due to the strike, the Detroit casinos are losing between $1.5-2.5 million per day. Meanwhile, Michigan is said to be missing out on between $120,000 and $202,000 in daily tax income. Additionally, Detroit is missing out on a sum of $190,000 to $320,000.