Detroit Lions Deluxe Slots is the BetMGM Michigan Casino's Latest Exclusive Game
1.3K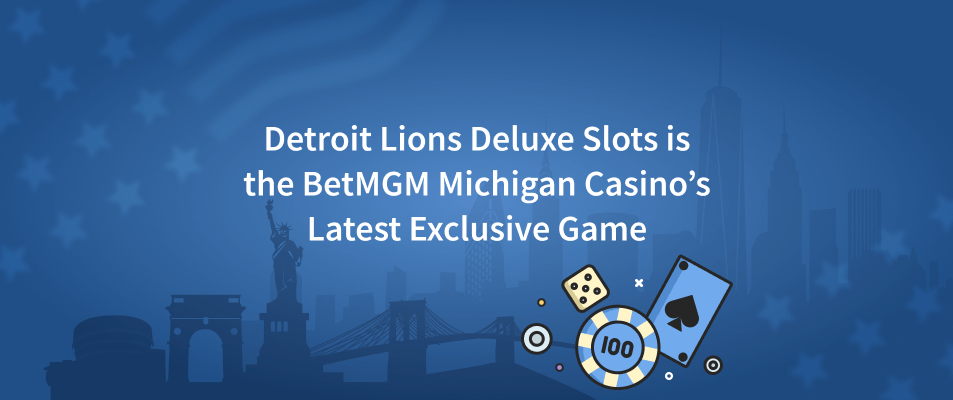 This season, the Detroit Lions haven't exactly delighted their supporters. However, BetMGM Casino is offering Michigan gamers the chance to associate the Lions with success.
The new online slot game called Detroit Lions Deluxe is only available at BetMGM Online Casino Michigan. Customers can win large due to the progressive jackpot feature of the game.
With BetMGM's latest release, Michigan online casino gamers have a chance to be more successful with the Lions than Michigan sports bettors are.
With three reels and nine pay lines, the game bears the appearance of a more conventional slot machine. The big prize is won when a player obtains Detroit Lions logos, but a player can also encounter conventional symbols like BARs and 7s.
Each line receives a $0.25 wager, and the player chooses the multiplier, which has a maximum value of three. Thus, your lowest wager in the game is $2.25, and your maximum wager is $6.75.
The progressive jackpot, which was inching near $3,800 as of November 3, requires a maximum wager to be played in order to win. With the maximum bet, hitting three Lions emblems on Line 9 pays the Tier 1 progressive. Tier 2 is paid if you hit them on lines 1 through 8.