ESPN Bet Will Launch in Michigan on November 14, Subject to MGCB Approval
85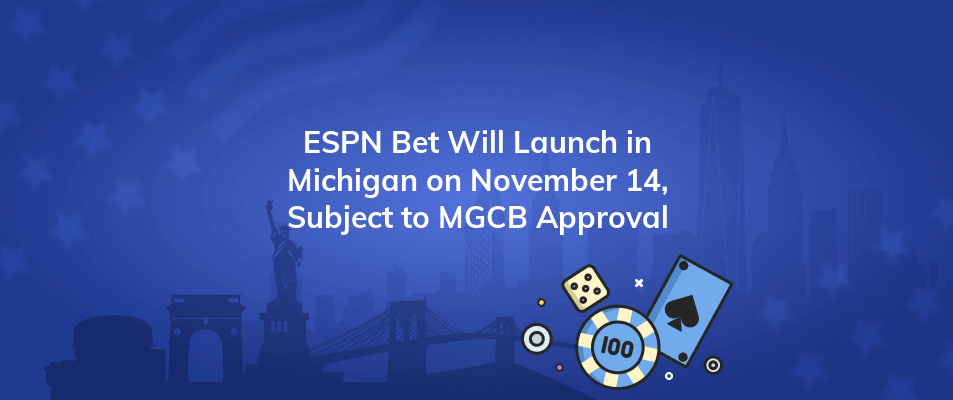 In the event that PENN Entertainment's plans are fulfilled, ESPN Bet will debut in Michigan on November 14.
During its Q3 investors call, PENN revealed its plans to debut its new product among online sportsbooks in Michigan, after an August agreement for around $1.5 billion with the massive sports media company.
PENN is optimistic that it will get clearance from the Michigan Gaming Control Board by that date, which is the only thing preventing it.
ESPN Bet Michigan Will Debut on November 14
ESPN Bet will start simultaneously in 17 states where PENN has access to sports betting platforms, according to an announcement made by PENN. Barstool Sports, PENN's prior partner, will be replaced by ESPN Bet.
A teaser promo starring SportsCenter host Scott Van Pelt has already been issued by ESPN. The advertisement highlights the product's main feature, which is the seamless integration of the ESPN and ESPN Bet applications.
While on the Q3 call, Jay Snowden, CEO and President of PENN Entertainment, announced that ESPN will roll out a first wave of exclusive integrations throughout the ESPN ecosystem in conjunction with the launch. Of the 200 million unique monthly users in the US, over 12 million are frequent users of ESPN, the country's top fantasy sports app.
ESPN has started using official odds from ESPN Bet oddsmakers on its editorial content and programming. In addition, beginning on November 10, ESPN's Daily Wager television show will become ESPN BET Live.