Investigators Seized Cash and Equipment from a Suspected Illicit Gaming Business in Delta Township
761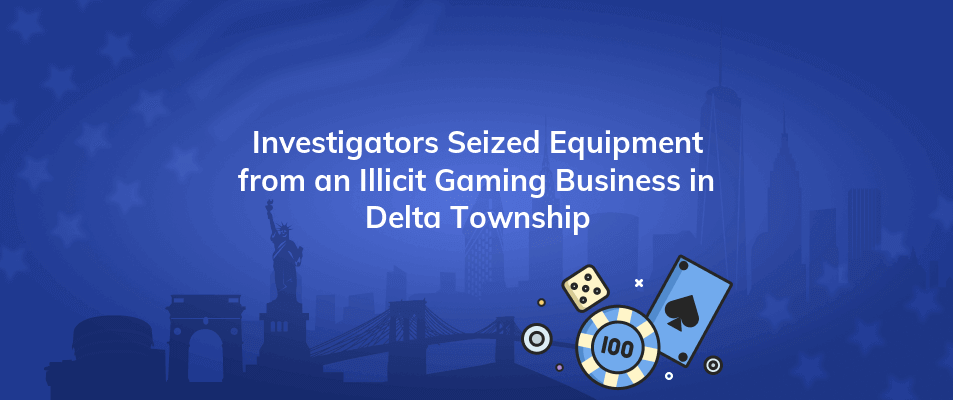 On February 16, state investigators raided Cozy Barcade, a place of alleged illegal gaming, at 3280 S. Waverly Rd., Suite C-2 in Delta Township, as reported by the MGCB (Michigan Gaming Control Board). They allegedly found 36 machines there, including freestanding slot-style gambling machines, computers used as slot-style gambling machines, a coin pusher machine, table gambling machines, and over $23,000 in associated cash.
Search warrants were executed with the help of the Eaton County Sheriff's Department and the Lansing Police Department following an investigation by the MGCB and Michigan Department of Attorney General.
According to Henry Williams, executive director of the Michigan Gaming Control Board, illegal gaming establishments prey on the weak and lack the consumer safeguards necessary for legitimate, regulated gaming. He added that by outlawing illegal gaming, the MGCB will go on to put up a great effort to safeguard the citizens of Michigan from criminals. The public's assistance in locating potential sites for illicit gaming is greatly appreciated.
According to Dana Nessel, Michigan's attorney general, illicit gambling diverts money and taxes that would otherwise go to the schools and state. He expressed his appreciation for the efforts made by the MGCB to put an end to these illegal activities.
The MGCB got many reports regarding the potential illicit gaming site, prompting the inquiry.
There have been a number of complaints about this establishment from locals, according to the Captain of the Eaton County Office of the Sheriff, Rob Block. These places may potentially foster other criminal behaviors including assaults, robberies, and drug use.