Kewadin Must Pay $88.9 Million to Investors for Failed Casino Plans
1.3K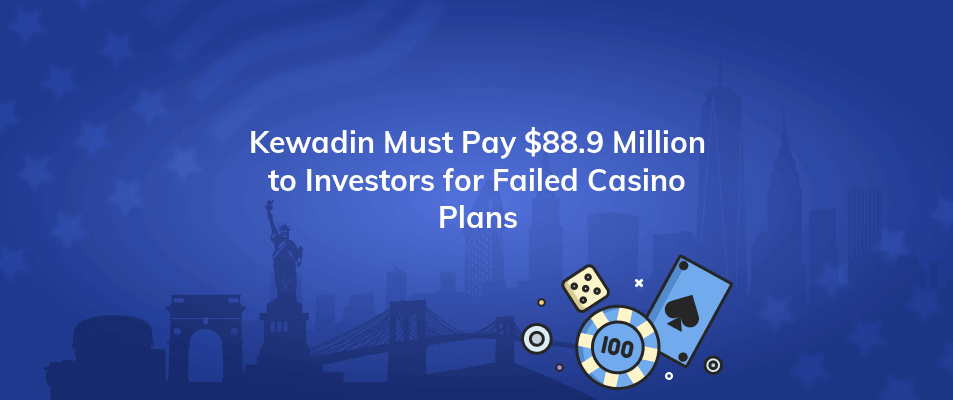 Due to unsuccessful attempts to construct two retail casinos in Michigan, the Kewadin Casinos Gaming Authority was forced to pay $88.9 million to two different investor parties.
More than ten years ago, the KCGA announced intentions to construct additional casinos in New Boston and Lansing. The plans didn't work out as expected, though, and JLLJ Development LLC and Lansing Future Development II LLC filed lawsuits as a result.
Judge Joyce Draganchuk of the Ingham County Circuit Court issued the decision on January 3 following years of legal disputes.
The Sault Ste. Marie Tribe of Chippewa Indians operates their casinos under contract with KCGA. They manage the Kewadin Casinos, which are brick-and-mortar casinos with locations in Manistique, Hessel, Christmas, and Sault Ste. Marie.
In 2011, Kewadin planned to expand by constructing retail casinos in Lansing and New Boston, which is close to the Detroit Metropolitan Airport.
At the time, the tribe received $9 million from the two investor groups to start construction on the casinos.
The tribe had purchased the property for the casinos, but it was unable to put it in trust with the US Department of Interior since those petitions were turned down. The Department of Interior must authorize the construction of an off-reservation casino, hence casinos could not be created.
The tribe then decided to file a lawsuit against the Interior Department.
Initially, the U.S. District Court for the District of Columbia made a decision in the tribe's favor. However, the District of Columbia Court of Appeals overturned that decision.
Both investing groups wanted a profit even though no casino was ever built. The KCGA never provided the refund, which prompted the lawsuit.