Major Renovations for Turtle Creek Will Begin on September 6; Casino Will Remain Open
1.6K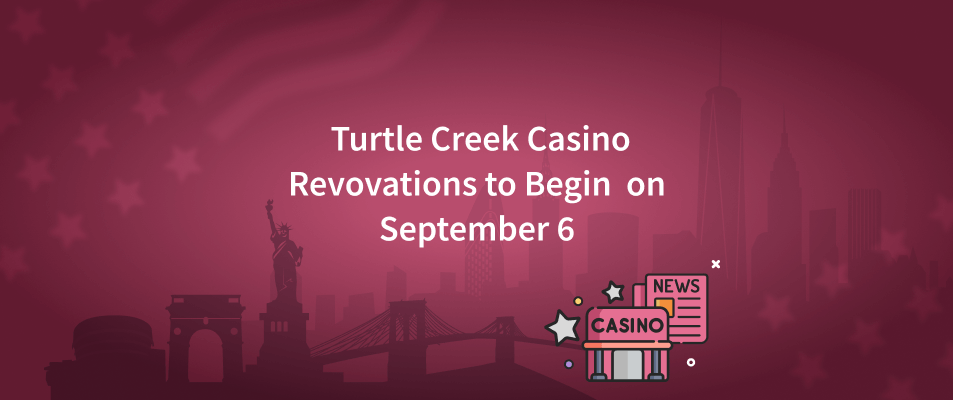 Turtle Creek Casino & Hotel will receive a renovation. On the 15th of August, The Grand Traverse Resort & Casinos stated that the Turtle Creek hotel would undergo significant renovations starting on September 6. By the middle of November, the 10-week renovation project is expected to be complete.
Renovation Plans for Turtle Creek's Hotel
All 137 of the hotel's guest rooms will receive cosmetic updates as part of Turtle Creek's refurbishment. Modern facilities will be added, and interiors with Native American influences will be used to design the updated rooms and suites. Microwaves and refrigerators will be added to every room, and every surface in the hotel rooms will undergo a redesigning process.
The casino and hotel personnel, as well as Grand Rapids-based firm Fuller Design, will collaborate on the renovations of the rooms and suites.
Three front desk portals and an outdoor lounge will be added to Turtle Creek's lobby as part of the renovation. Additionally, there will be a Creek Boutique there that is going to sell travel and convenience goods as well as branded clothing.
Despite the Renovations, Turtle Creek Casino Will Remain Open
The Turtle Creek Casino regulars shall not worry as the casino floors will remain open throughout the 10-week renovation. Visitors will be routed to the sister property even though the hotel will be closed. That property is Grand Traverse Resort and Spa, which is only five minutes of a bus ride away.
The project is anticipated to be finished in 10 weeks, which would place the official opening in the middle of November 2022.
Turtle Creek Casino & Hotel is the land-bases partner of one of the top-rated online casinos in MI – Caesars Casino.