An Ex-Employee of Gun Lake Admits to Stealing Over $84K Throughout a 14-month Period
308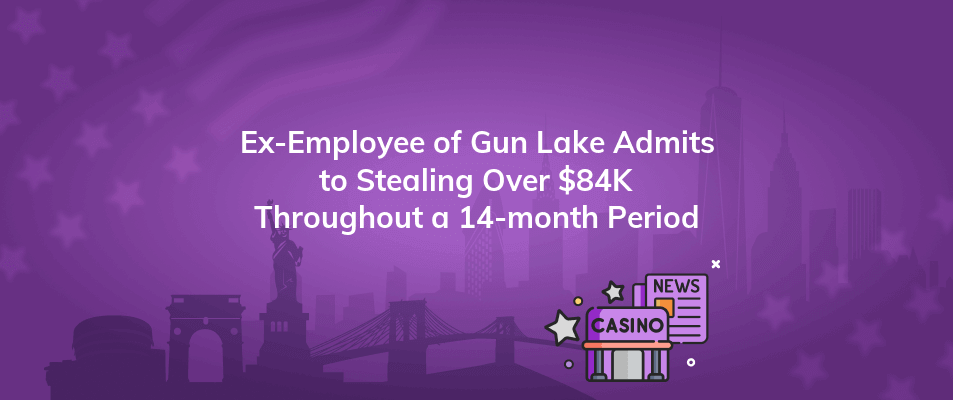 A former employee of Gun Lake Casino admitted to stealing more than $84,000 from the MI tribal casino over the course of more than a year
Jordan Lewis Cook was in charge of clearing cash-out machine jams. Over a 14-month period, he would take money while doing his work.
Cook was charged with federal theft offenses in March of 2022, and U.S. Magistrate Judge Ray Kent in Grand Rapids accepted his written plea earlier in September.
Cook Committed 32 Acts of Theft from Gun Lake
In his written admission, Cook acknowledged these crimes, which totaled $84,564 over 32 different occurrences, according to WOOD TV 8 in Grand Rapids.
Cook would use a key card to access the cash-out machines on the casino floors. He would take out the cassettes containing the cash and take out any wrinkled or incorrectly inserted bills from the machines.
He would grab some cash from the machine for himself after reloading the corrupted cash cassettes. According to the court documents, Cook acknowledged using the money for his own personal purposes.
The Match-E-Be-Nash-She-Wish Band of Pottawatomi Indians owns and operates Gun Lake Casino, which is situated in Wayland. Theft from an Indian Tribal Organization carries a maximum five-year jail term and a fine of $250,000. The sentence for Cook has been set for January.
An Interesting Month for Gun Lake
The casino has had a busy month so far, having recently won a prestigious poll and awarded its greatest progressive prize. As part of its Best of the West readers' vote from August, Revue Magazine named Gun Lake Casino as Best of the West.
On August 25, a player at Gun Lake's Ultimate Fire Link Explosion machine from Grandville won a progressive jackpot of $727,270. Since the casino's debut in 2011, this payout is the greatest single jackpot ever awarded.
Additionally, Gun Lake is now in the second year of a restoration project that will add an aquadome and a hotel with 252 rooms to the resort.