MGCB Introduces the Don't Regret the Bet Responsible Gaming Campaign
795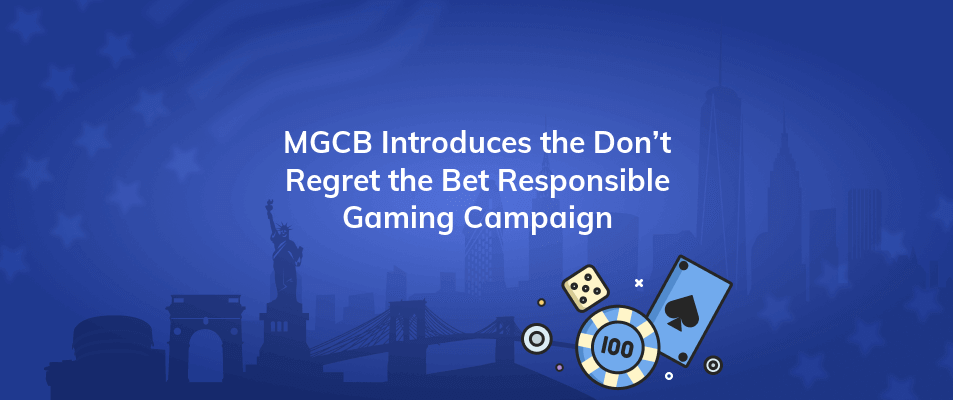 Don't Regret the Bet is a new multimedia statewide responsible gaming campaign that the Michigan Gaming Control Board (MGBCB) launched on March 6 to urge people of the state to gamble sensibly when using the state's various legal, regulated types of gaming.
According to Henry Williams, executive director of the MGCB, new public service announcements will begin airing in March on regional radio and TV stations and on well-known social media sites, encouraging citizens of Michigan to gamble responsibly. The beginning of the MGCB's educational campaign in March, which is Problem Gambling Awareness Month, is ideal for this purpose. Williams added that the one-year campaign is an essential step in the continuous efforts to enlighten the public and spread the message of responsible gaming.
The campaign, created in collaboration with Lansing-based King Media, consists of point-of-sale video commercials at gas stations, broadcast TV and radio advertising, digital billboards, social media, and digital media, such as streaming services and podcast audio. Some advertisements will also run during broadcasts of professional and collegiate athletic events.
Coleen King, founder and president of King Media, said that the company considers it a pleasure to work in partnership with the MGCB to promote responsible gaming. The company's emphasis on meaningful employment is ideally aligned with the Don't Regret the Bet campaign, which will benefit people and communities throughout Michigan.
DontRegretTheBet.org, a brand-new educational website about responsible gaming, went live on March 6. A link to the new website will also be available in the Responsible Gambling section of the MGCB website.