Michigan is Important in Increasing Tribal Gaming Revenue Across the US
219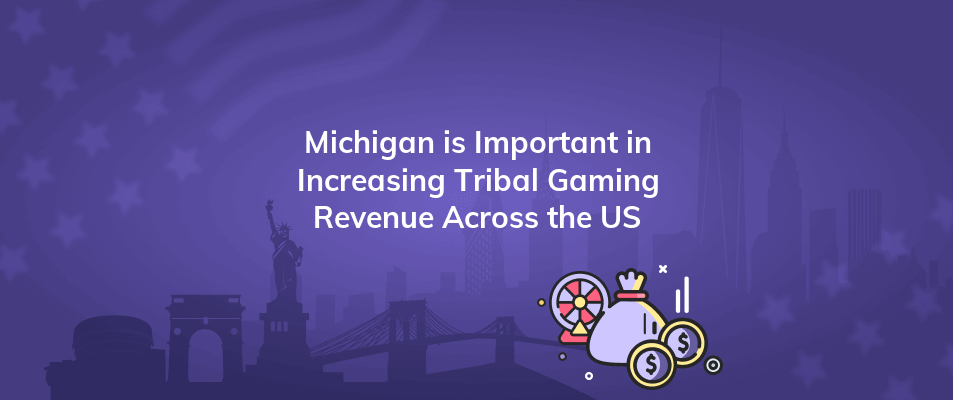 The Fiscal Year 2022 Gross Gaming Revenue Report was just made available by the National Indian Gaming Commission. With $40.9 billion in total gaming income for the fiscal year, Indians' gaming sector broke its previous record.
That new record was 4.9% higher than the $39 billion threshold from FY 2021. Additionally, it is much higher than the pre-pandemic FY2019, which had a GGR of $34.9 billion.
The majority of the commission's member states had revenue increases in the previous fiscal year, including Michigan. And it doesn't even take into account the tribe's success with Michigan's online casinos.
The National Indian Gaming Commission is made up of 244 tribes from 29 different states that run 519 legally permitted gaming facilities.
The report divides those 29 states into eight areas. Michigan is included in the St. Paul Region. There are also Indiana, Minnesota, Nebraska, Iowa, and Wisconsin in this area.
96 businesses in the area reported a combined $5 billion in revenue. When compared to the $4.8 billion reported in FY2021, this is an increase of 3.4%.
Seven of the NIGC's eight regions had an increase in GGR for FY2022. It requires some patience to track earnings from tribal casinos in Michigan. We only really get a sense of how they are doing once a year. That is according to the MGCB's yearly Tribal Gaming Report.
In it, we can observe the 2% payments that tribes gave to regional governments the year before. The payments provided to the tribe reflect 2% of the money they earned from their Class III machines.
The 12 tribes in Michigan paid a total of slightly over $30.8 million in 2022. Even though it was down 2.2% from 2021's $31.5 million total, it was still higher than the $30.5 million total for 2019.