The Executive Director of the MGCB Meets with Flint City Officials to Discuss Strategies for Battling Illicit Gaming
294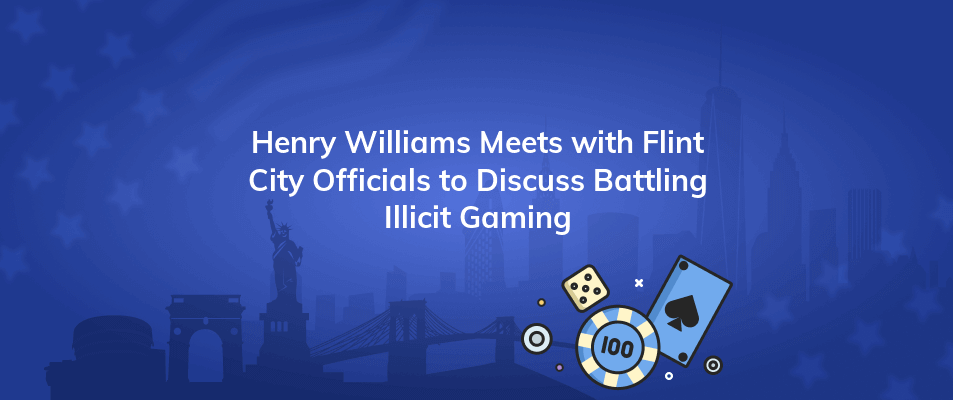 Henry Williams, the executive director of the Michigan Gaming Control Board, met with Sheldon Neeley, the mayor of Flint, and Cynthia Neeley, a state representative, to explore methods for discouraging and enforcing laws against illicit gaming in the area. The week of September 11–17 has been dubbed "Legal, Regulated Gaming Protects Players" by the American Gaming Association.
During their meeting on August 29, the authorities also discussed how storefront casinos and illicit gambling affect locals, how they are a nuisance for the city, and how they damage the reputations of regulated, legal gaming enterprises.
Williams said that in his capacity as a regulator, it's critical for him to speak with local authorities directly so that they may impart their expertise and develop a more thorough grasp of problems relating to illicit gambling, particularly from their local viewpoint. Williams said he is looking forward to working with Mayor Neeley on the city's initiatives to stop people from reopening a place of business under a new name in a location that had previously received a citation for concerns about an illegal gaming operation, reduce risks to his community from such establishments, and assist in protecting Flint residents from harm.
On August 23, one week before the leaders' conference, the MGCB raided an alleged illegal storefront casino called The Flint Arcade, which was situated at 3301 Corunna Road in Flint. They discovered 50 gaming machines and $13,260 in suspected gambling winnings. The MGCB investigated alleged illicit gaming at The Cellular Vault on August 18, 2022. 43 gambling-related computers and $2,572.48 in winnings and gaming revenue were discovered during that search.
According to Mayor Neeley, it's critical to defend the Flint community from opportunistic illicit gaming businesses. Neeley expressed gratitude to Director Williams for continuing to work with them on this project. He added that these unwanted activities put the public's safety in danger by encouraging more criminal conduct. Michiganders can also enjoy legal MI online gambling since 2019.