The Sault Ste. Marie Tribe Will Appeal the $89 Million Ruling in the Casino Case
1.1K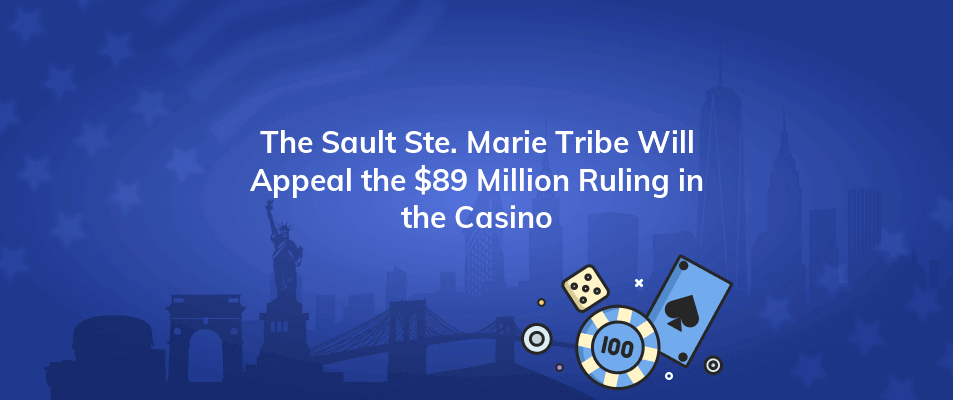 On January 16, the Sault Ste. Marie Tribe of Chippewa Indians announced that it will appeal the $89 million decision against the tribe from the previous month for failing to construct casinos close to Lansing and Detroit.
The tribe published a four-paragraph statement about the news on their website, and they have also hired a new legal team for the appeals procedure. After parting with the Patterson Law Firm, it will be represented by Grewal Law PLLC's Daniel V. Barnett.
Sault Tribe Chairman Austin Lowes issued a statement expressing the tribe's serious worry over what it learned after reading the court's decision. The tribe's board has spoken with its legal counsel and is optimistic that a change in strategy will result in a better result.
In a ruling made on January 3, the Kewadin Casinos Gaming Authority was ordered by an Ingham County Circuit Court judge ordered to pay nearly $89 million to a group of investors. The court cited the authority's breach of contract and false misrepresentation. The $8.8 million in early expenditures and the $75 million in lost income as a result of neither location starting to operate gambling at a temporary or permanent venue make up the entire amount of damages.
One casino was planned to be built in Huron, close to the Detroit Metro Airport, and the other was planned to be built in Lansing's central business district. Judge Joyce Draganchuk's decision attributed about $60 million to the Huron facility and the remaining amount to the Lansing location. The tribe's inability to convince the U.S. Department of Interior to put the property for the proposed locations into a trust, which is required by law to construct casinos outside of tribe reservations, constituted the largest roadblock to construction.