With $141 million in Revenue for October, Michigan's Online Casinos Set a New Record
1.1K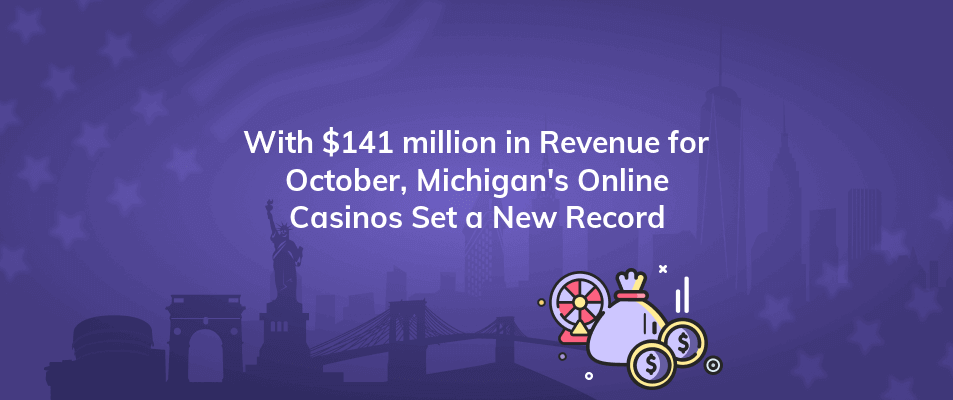 With over $141 million in sales in October, Michigan's online casinos and poker rooms enjoyed a record-breaking month financially.
It was only surpassed by Pennsylvania in March 2022 as the second-highest month for any US iGaming market at the time it was announced. Later in the day, NJ and PA released their own record-breaking October figures, demoting Michigan's October to fourth all-time.
It is hardly surprising that the state's top operator also set a record in such a profitable month for the industry. BetMGM Michigan casino saw a $2 million increase over its previous peak in April and reached $52.3 million. BetMGM had a staggering 37% market share in October.
However, BetMGM wasn't the only company to have its greatest month ever in the state. October saw record months for Four Winds, DraftKings, FanDuel, and Eagle Casino & Sports. It was the first time $3 million had been earned by Eagle Casino & Sports in a single month.
Early in September, the Hannahville Indian Community-affiliated TwinSpires online casino shut down its operations, which reduced the number of operators in Michigan for the month to only 14.
Sportsbooks in Michigan made $504.3 million in handling for the month of October. It is up 1.3% from October of 2021 and up 31.6% from September due to the five football weekends in the month.
FanDuel regained the lead among Michigan's online sportsbooks after losing it to DraftKings in September. And it did it in a confident manner.
Customers of FanDuel had an exciting month, which led to a large revenue figure for the operator. FanDuel's roughly $20.9 million in online sales represented 42% of the market in October, and its 14.2% hold was much higher than the state's 10.2% average.