WynnBet Reports Lower September Revenue While Michigan is Still Under Review
84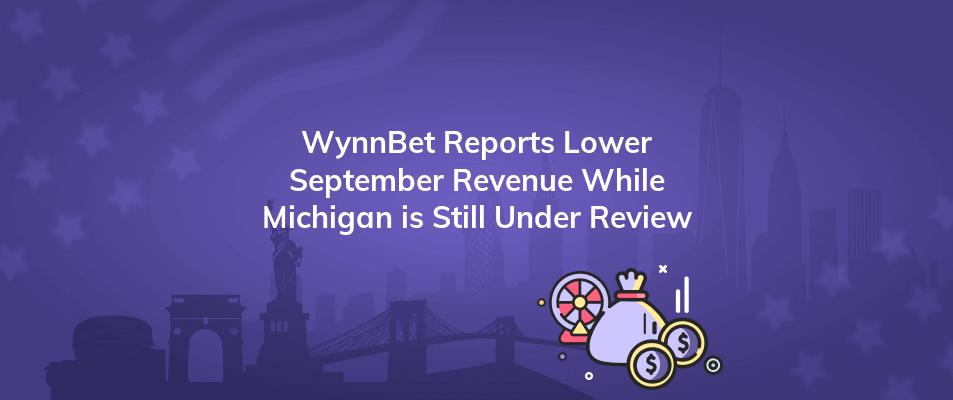 Michigan online casino operations has been closely monitored by WynnBet MI during the last several months. WynnBet chose to keep its Michigan business under review in August, after its decision to shut down operations in eight states. That probably has something to do with its online casino market in Michigan.
Although WynnBet has a presence in Michigan, there weren't many encouraging aspects of the company's September sales report.
WynnBet Casino's Market Share is Record-Low
With $166.4 million, Michigan's online casinos achieved their second-highest total ever in September, making it a very successful month for them.
Last month, a number of online casinos reported record monthly income. WynnBet Casino Michigan was not among them, however.
In fact, the operator's income for the previous month was $4.1 million, its second-lowest total of 2023.
For the month, Kewadin Casinos' online operator had a mere 2.5% of the market share. That corresponds to the lowest market share it has ever had in Michigan.
With $42.9 million in revenue over nine months, WynnBet's market share in 2023 fell to 3% due to the unsatisfactory month.
WynnBet's online sportsbook was a major factor in the company's decision to close offices in eight states.
WynnBet Sportsbook MI isn't having much of an effect in Michigan either. Throughout its existence, it has only had 0.7% of the handle market share for sports betting and 0.4% of the revenue market share.